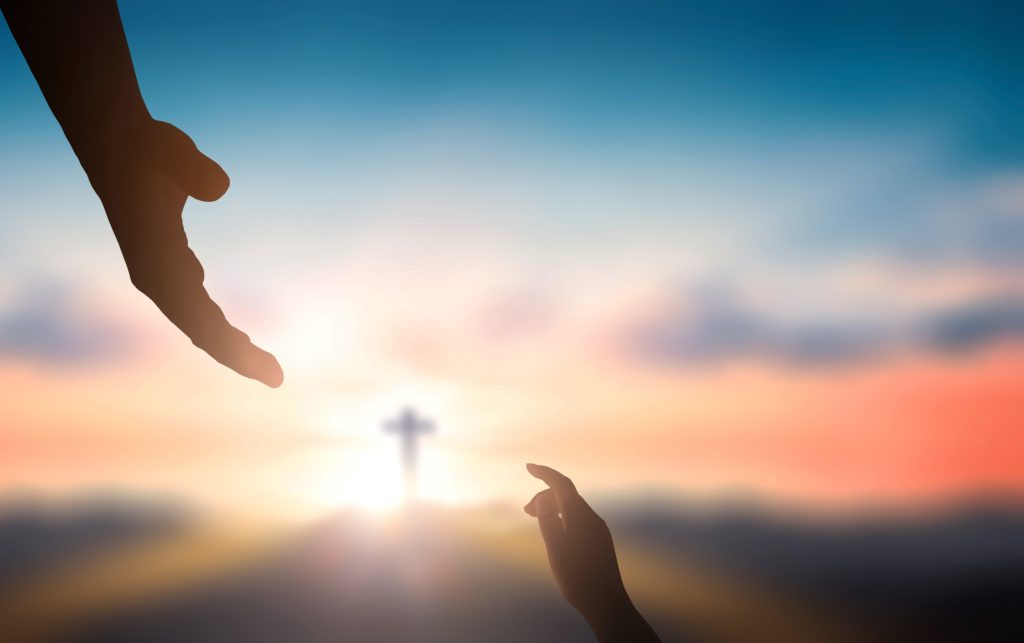 BY MIMI GREENWOOD KNIGHT
As a mother of twelve — including seven girls — my mom worked hard to impart the manners and social "niceties" her mother had taught her. I, in turn, am trying to pass them along to my own four kids. But, as I do, I'm starting to realize proper manners in the 21st century have less to do with knowing a demitasse spoon from an oyster fork and more with considering the feelings of others. Think about it, nobody has to tell you to hold the door for someone. If their welfare is your first concern, you'll just naturally hold it. You don't have to remember to wait for every guest to be served before you begin eating. If you're considering their feelings above your own, you'll want to wait. That got me thinking. If Jesus wrote a book on etiquette, what would He include? Good manners God's way would, I think, look something like this.
After You
If Jesus were on earth today, He'd never take the last cookie on the plate, cut somebody off in traffic, or sneak into the ten-items-or-less-Line with fifteen things. How do I know? Consider Philippians 2, where God through Paul tells us to be like-minded with Jesus, then writes, "Do nothing from selfishness or empty conceit, but with humility of mind regard others as more important than yourselves." So, there's our blueprint. Of course, putting others first is anything but instinctive, for we are mere mortals. Good thing Paul goes on to say, "It is God who is at work in you, both to will and to work for His good pleasure." (Philippians 2:13) Now we know God wants us to put others first, like His Son, and that He'll enable us to do so.
Just a Note to Say
My mother was big on "the little note." Consider a time you opened your mailbox to find a pretty little card from someone offering you a word of encouragement when you needed it most. That's the power of the little note, and it's absolutely Biblical. 1 Thessalonians 5:11 tells us, "Encourage one another and build each other up." Proverbs 25:11-12 says, "Like apples of gold in settings of silver is a word spoken in right circumstances." And Proverbs 12:25 says, "Anxiety in a man's heart weighs it down, but a good word makes it glad." Surely this includes a good written word. It takes five minutes to lift someone's spirits with a few heartfelt words written inside a little note.
Hostess with the Mostest
If you love entertaining as I do, Jesus offered a model for your next get-together when He stopped His meal and — much to the surprise of His disciples — bent to wash their feet. Welcoming guests into your home should never be about impressing them with your décor or wowing them with your culinary abilities but about loving them, serving them, and making them feel like royalty, as long as they're under your roof, just like Jesus did.
Say What?
Dissing has become a national pastime. And though I'll admit, I love a good Julia Sugarbaker rant, Proverbs 10:19 tells us, "He who restrains his lips is wise." James 1:19 calls believers to "be quick to hear, slow to speak, and slow to get angry," and Matthew 12:36-37 warns, "every careless word people speak, they shall give an accounting for it in the day of judgment." Yikes! Unkind words, put-downs, or criticism should never become a sport for a Christian. Jesus told his followers that others would know them by their love for one another. That includes speaking loving words.
The Company You Keep
Religious leaders were shocked to see Jesus associate with the dregs of society. But Jesus looked past socioeconomics to the people within, healing lepers no one else would touch and loving the woman others were waiting to stone. He looked past the rags of the beggar and the sins of the prostitute. Then he told us in Matthew 25, "Whatsoever you do for the least of our brothers that you do unto Me." Choose your friends not for what they can do for you, but for what your Father can do for them through you.
I suppose Jesus' book on etiquette could be summed up in His golden rule, "Do unto others as you would have them do unto you." (Luke 6:31) Of course, there's nothing wrong with teaching our children to keep their elbows off the table and how to conduct a proper introduction. But all the social graces in the world pale by comparison to simply doing unto family, friends, neighbors, and total strangers as we would have them do unto us and loving them the way Jesus loves us.