Sage advice for growing culinary herbs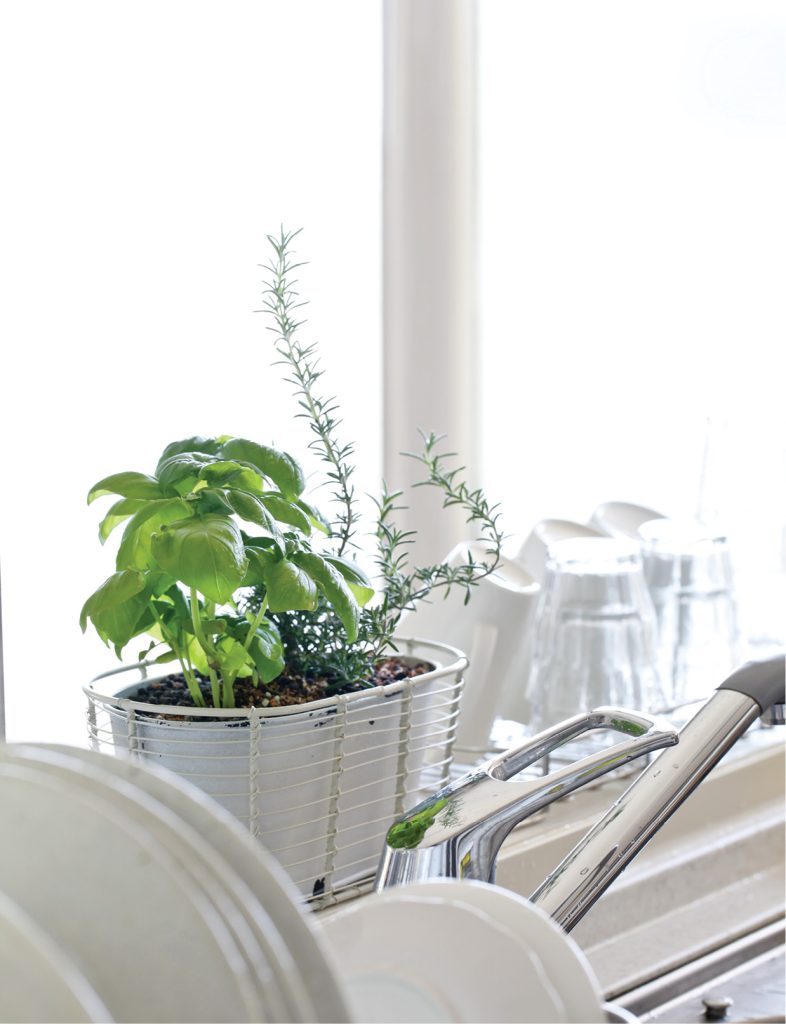 Fresh organic herbs at your grocery store cost around $3 an ounce, but for about the same investment you can purchase culinary herbs to grow at home that produce pounds over the years. Find a sunny spot to place a raised bed or simply plant in pots scattered around the patio. Herbs are easy to grow and nature's favorite remedy for spices-in-a-jar syndrome.
Thyme to get planting!
Save yourself a lot of effort and mess and forego starting from seeds. Plants are very economical, readily available at any garden center, and give you a head start on cultivation. Texas herb expert Ann McCormick of HerbnCowgirl.com says that since herbs are native to the Mediterranean areas and thrive in hot dry climates, most are easy to grow here. At her home in south Fort Worth, Ann grows more than 40 different herbs. "The ideal soil has about five to 10 percent organic matter added to it," she says, "but a lot of soil preparation isn't necessary. Most people do far too much."
Adding organic matter to clay soil helps with drainage, or you can simply plant in pots with potting soil. Just make sure the pots are large enough—18 inches at least—to encourage deep roots and allow for ample nutrients. "If you plant them too shallow, your herbs will starve," Ann says.
"Planting herbs on mounded soil encourages drainage, which is essential," says Jacob Martin, green house manager of Mercer Gardens in Humble. "People tend to overwater herbs—killing them with kindness." Fertilize potted herbs once a month and those in the ground about twice a season. Water as needed, but be sure they get plenty of sun. Annuals such as parsley, cilantro, dill, and chervil will need to be replaced each year.
Savory uses for your herbs
Cutting herbs for adding to your favorite recipes can begin as soon as your plants are established. "You can cut back about one-third of the plant without killing it," says Ann. In fact, clipping plants regularly encourages new growth, which results in fresher flavors.
"You don't even need to wash off the herbs you grow yourself, since you know they haven't been treated with chemicals," says Jacob. "In fact, washing them removes essential oils and reduces their flavor intensity." For herbs with woody stems, strip the leaves before adding to dishes. Soft green stems can be chopped up along with the leaves. "Save the woody stems of rosemary to use as skewers."
Before the first frost, or before the heat of summer scorches spring herbs, harvest your crop to use later. You can dry herbs or freeze them. Drying them is as simple as placing them flat on paper towels on the countertop for a couple weeks or more. "There's no need to bundle them and hang them up," Ann says.
Drying can alter the flavor intensity. "Dried chives are pointless," says Jacob, "but oregano becomes more flavorful when dried." Leafy herbs such as basil, cilantro, and parsley can be removed from their stems and then flash frozen on a cookie sheet before placing in an airtight container for freezing.
"When you defrost herbs, they won't look fresh, but the oils and flavors will have been preserved," Ann says. For ultimate convenience at cooking time, you can place the leaves (along with a small amount of water) in a food processor to make a slurry. Freeze the slurry in ice cube trays, and then transfer to plastic storage bags and use later in your favorite recipes.
Garden Buddies
Just like bees and butterflies, some plants are helpful garden companions. Plant basil with tomatoes (to repel bugs) and chives or garlic with roses (to repel beetles, snails, and aphids). Growing bee balm will attract bees and butterflies to your garden, plus their flowers are gorgeous. Dill is a great pal of cucumbers, lettuce, and onions because it attracts hoverflies and predatory wasps, and its foliage provides food for swallowtail butterfly caterpillars.
If you plant dill at a distance, you can draw worms away from your tomatoes. Dill also repels aphids and spider mites. Mexican marigolds are thought to offend many destructive insects and rabbits, too, but any marigold with a strong scent will work as an insect repellant. But, while the plant drives away many bad bugs, marigolds also attract spider mites and snails. Sunflowers planted away from your herbs will draw aphids and ants away from the plants. Other good garden buddies are chrysanthemums, petunias, lavender, and nasturtiums.
Fort Worth Botanic Garden Spring Plant Sale

When: April 8 from 2 p.m. to 6 p.m. and April 9 from 9 a.m. to 2 p.m.

Where: Held in The Grove at the south end of the Botanic Garden

Shop herbs offered by the Herb Society and other native plants grown by their respective societies. For more information, see FWBG.org or call: 817-392-5510.
Mercer Botanic Gardens March Mart Plant Sale

When: March 18 & 19; Members' Early Shopping March 17

Where: Mercer Botanic Gardens in Humble, Texas

One of the Texas Gulf Coast area's largest and most anticipated horticultural events, The Mercer Society March Mart features a huge selection of more than 2,000 varieties of quality herbs and plants, many rarely found at local retail nurseries. Wagons are available on a first-come, first-served basis, or bring your own for convenient shopping! For more information, see TheMercerSociety.org or call 281-443-8731.
Best Herbs to Grow in Texas
Basil—Genovese, Tai, African Blue, or Mrs. Burns

Chives

Cilantro—a cool season annual; seeds are coriander, not heat-hardy so plant in spring and fall

Mint—invasive so keep contained

Onion

Oregano

Parsley

Rosemary

Thyme
Recommended Reading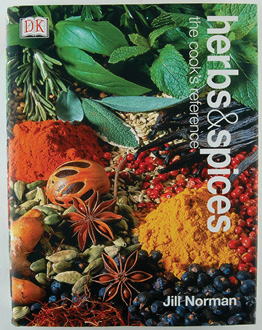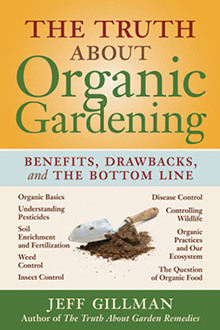 By Pamela Hammonds