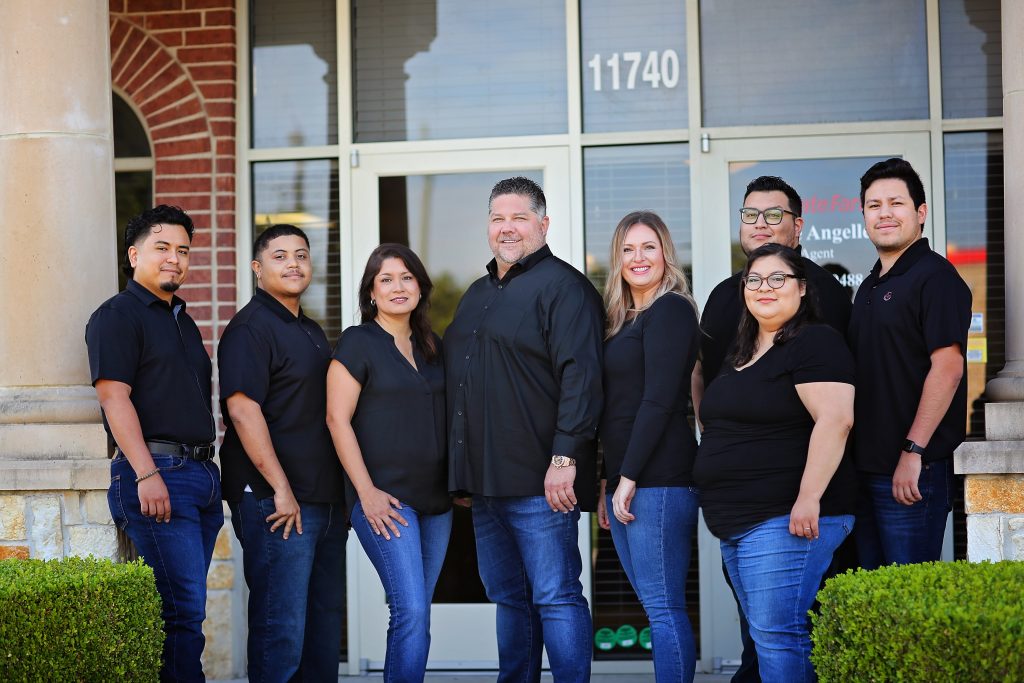 "We are a family of highly skilled individuals working together to fulfill a community responsibility of giving outstanding service and also fulfilling our moral obligation of protecting what's important to customers so they can focus on accomplishing their life goals."
– Kyle Angelle, State Farm
By
Sandy Lowe
|
Photos by
Karen McConaughey
---
While growing up in Eunice, Louisiana, Kyle Angelle's mom worked in the insurance industry. He also had a close neighbor who was a State Farm agent. While Kyle was intrigued by the insurance world at a very young age, he didn't start out in insurance until he was about eight years into a healthcare career.
After attending college at the University of Texas Medical Branch for a bachelor's degree, he graduated from Our Lady of the Lake University in San Antonio with a master's in business administration. He worked at MD Anderson Cancer Center as a manager in the business office and later became a director for a company which outsourced accounts receivables for large hospitals all over the United States.
In 2006, Kyle decided to follow his aspiration of owning his own business, and he opened a State Farm agency in Pearland. This location quickly became one of the fastest-growing agencies in the history of the company. Then, in 2015, Kyle decided to expand his team to the Cypress area by opening a second location to better serve customers on the north side of Houston. More recently, Kyle added a third office, also in Cypress, which will celebrate a two-year anniversary in August.
When asked why he chose State Farm, Kyle responded "When I looked at all the options, State Farm's people just had a different level of professionalism, ethics, and passion for helping people. You could see it. I was also drawn to the financial stability that State Farm has demonstrated throughout the company's history and felt that State Farm would be a company that I could proudly represent for years to come." State Farm has been the number one auto insurer in the United States since the 1920s and the number one home insurer since the 1940s. They also lead the industry in life insurance.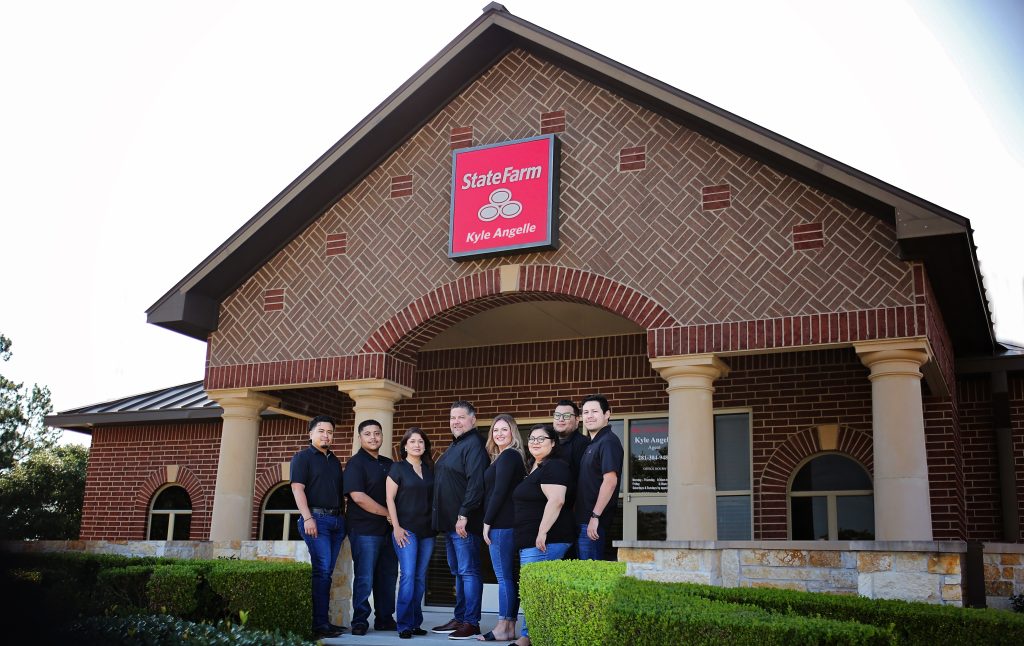 Of the 20,000-plus State Farm agencies throughout the United States, Kyle's offices are some of the fastest-growing in the history of the company. He's been among the top five agents in the company for 10 of the 17 years he's been in business. He has also won multiple industry-wide awards year after year since starting his agency in 2006. The secret to his success rests on how he chooses to treat customers.
"I tell my team," he says, "'Treat every customer like you would your mother or father.'"
Kyle believes what sets his service apart from competitors is his stellar team. He is committed to hiring people who are passionate about helping people. He also makes sure his employees are fully trained in all the services and products offered so that they can answer questions and help customers find the products that fit their needs. Each team member holds insurance licenses. They receive at least 60 hours of initial training, and all participate in ongoing annual education.
Kyle understands that there are many insurance companies and agencies to choose from. He believes customers choose him because of the service they provide. Customers' needs come first. Kyle's team will meet with potential customers wherever works best for them: virtually, in the office, or at the customer's home. Since the team receives extensive training and mentoring, anyone a customer talks to is well-versed in all the products and services that State Farm has to offer.
Kyle's emphasis on education for his team connects well with his effort to educate customers. He is not afraid to admit that insurance is a complicated business and probably one of the top five household expenses for most families. He also works with many commercial groups to insure their businesses, which can be even more complicated. He and his team take whatever time is needed to help customers understand their preferred product completely.
For example, in the case of auto insurance, he wants the purchaser to understand exactly what will happen if he or she is in an accident and at fault. He wants them to understand what all the numbers on their policy mean. In addition, he takes time to explain which insurance products he believes are best for each customer given their specific situation.
In addition to a strong business ethic, Kyle's agencies have strong ties to the communities they serve. His team volunteers at local events and has a passion for giving back. Kyle and his staff adopt families during the holidays to provide food and gifts for Thanksgiving and Christmas. They also work with the Houston Food Bank. Here recently, his agency became a "corporate family member" of Sky High for Kids, a nonprofit based in Houston and dedicated to ending childhood cancer. Kyle has a deep connection to the organization due to personal experiences where both his wife and daughter battled cancer.
When he's not working or spending time with Laura, his wife of 21 years, and their three children, Kyle likes to hang out with friends, play golf, and travel. He's also very active in his church.
If you need insurance and want your experience to be seamless, clear, and honest, call Kyle Angelle State Farm. He and his team will take care of you like they would their own family.
Services
Auto insurance

Homeowners insurance

Renters insurance

Business insurance

Life insurance

Health insurance

Pet insurance
---
CONTACT
11740 Barker Cypress Road
Cypress, Texas 77433
(281) 304-9488
16341 Mueschke Road, Suite 170
Cypress, Texas 77433
(832) 220-1880
1990 Country Place Parkway
Pearland, Texas 77584
(713) 436-8558