Dirk and Jessica Nowitzki announced as honorary chairs for 11th annual North Texas Giving Day, to be held next month
The run up to Communities Foundation of Texas' 11th annual North Texas Giving Day is officially underway. After a banner 10th anniversary year, North Texas Giving Day is back to outdo itself once again. To a sold-out kickoff in Dallas, event organizers at Communities Foundation of Texas announced that Dirk and Jessica Nowitzki will serve as honorary chairs, scheduled for September 19.
"Jessica and I are thrilled to be this year's honorary chairs of North Texas Giving Day," said Mavericks legend Dirk Nowitzki. "The North Texas community has given so much to me and my family over the last 21 years, and we can't think of a better way to get involved in the community that has supported me on and off the court. Last year's giving day generated a landslide $48 million. I challenge everyone to join us in beating another major record for Dallas by donating to your favorite non-profit on North Texas Giving Day."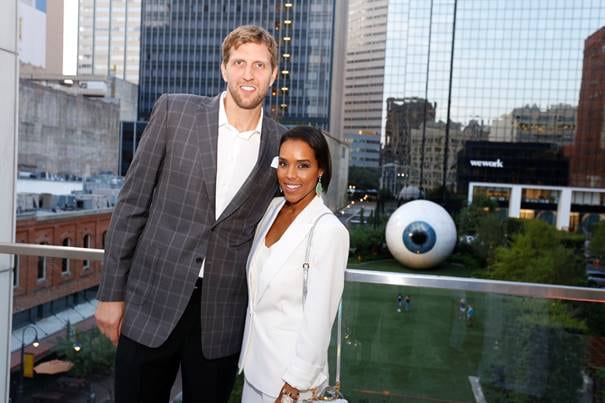 "Giving back is a huge part of our family, and we're thrilled to join forces with Communities Foundation of Texas to spread the North Texas Giving Day message and rally everyone who lives here to give back to our community on September 19," echoes Jessica Nowitzki.
Nonprofits must register every year, and can do so by visiting www.northtexasgivingday.org/resources. Registration closes August 19.
"With ten years under our belts, and the adored Nowitzki family at our side, we are brimming with excitement about the impact we can make for the thousands of nonprofits supporting tens of thousands of North Texans," said Susan Swan Smith, Chief Giving Day Officer at Communities Foundation of Texas. "Communities Foundation of Texas and our donors are proud to bring this tidal wave of good to the community for the 11th year and look forward to getting this party started."
Since 2009, North Texas Giving Day has pumped $240 million into the community. In 2018, $48 million was raised through more than 137,000 gifts benefiting 2,700 nonprofits.
•Learn how you can help at NorthTexasGivingDay.org or join the conversation on Twitter, Instagram, or Facebook via #NTxGivingDay and @NorthTexasGivingDay.
COURTESY: Carrie Dyer