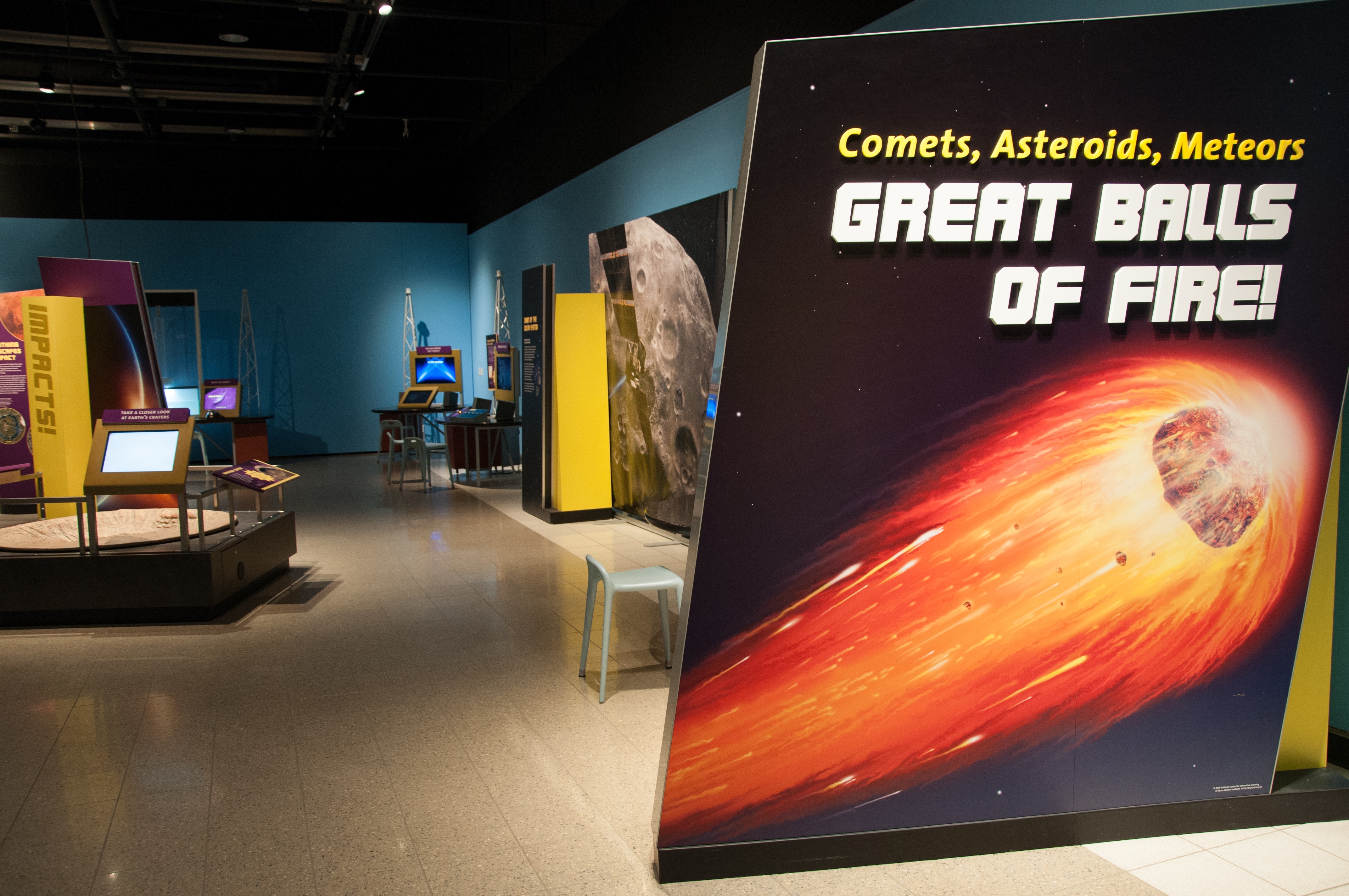 Great Balls of Fire space themed science exhibit extended through August
DUE TO OVERWHELMING POPULARITY, Frisco's non-profit Sci-Tech Discovery Center, which brings mind-stretching fun to families and kids across North Texas, has announced that their newest exhibit, Great Balls of Fire, has been extended through August 30. The 3,500 square foot exhibit engages visitors of all ages to experience the science behind asteroids, comets and meteors. Great Balls of Fire was created by the Space Science Institute's National Center for Interactive Learning, with funding from the National Science Foundation and NASA.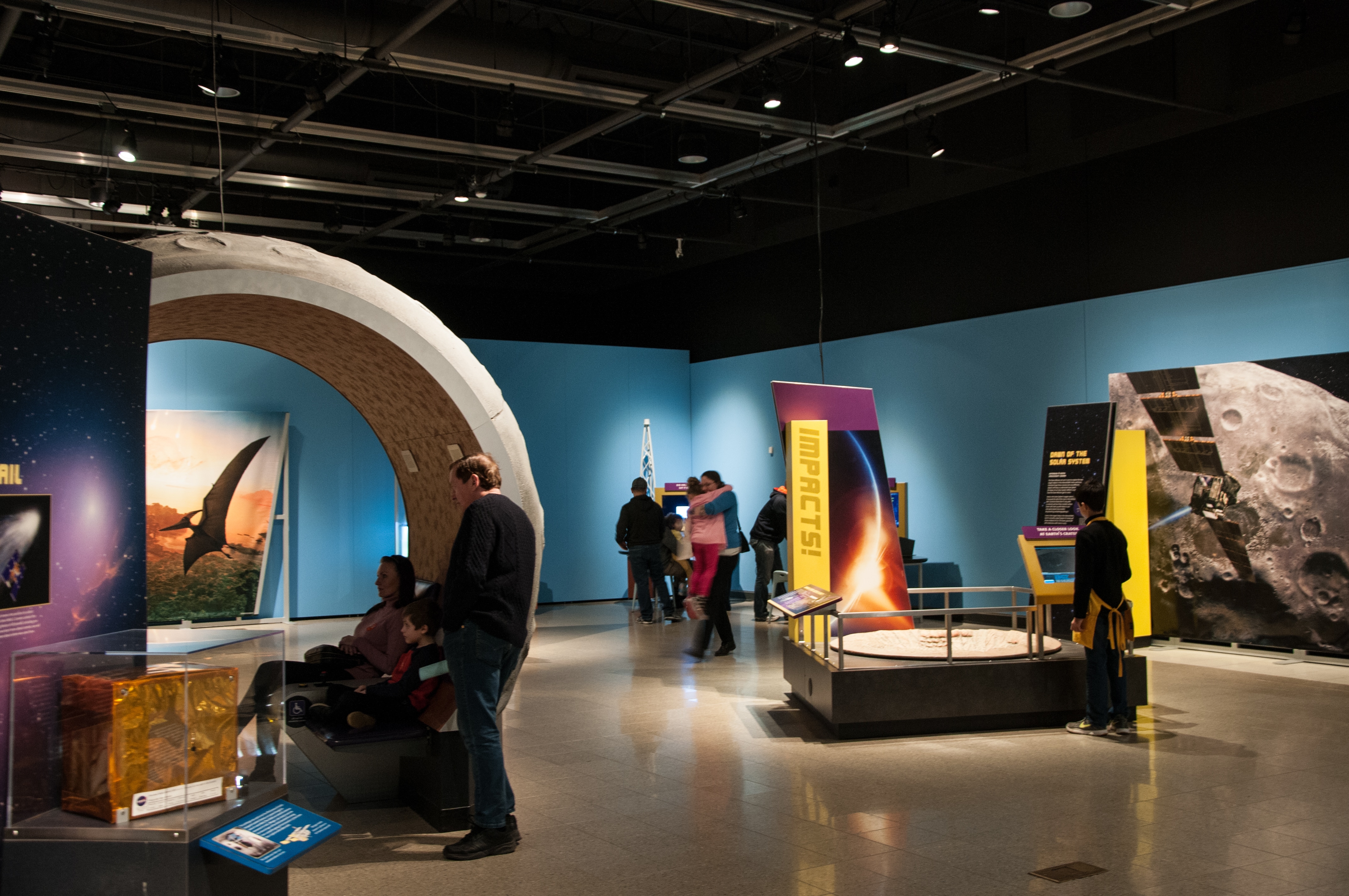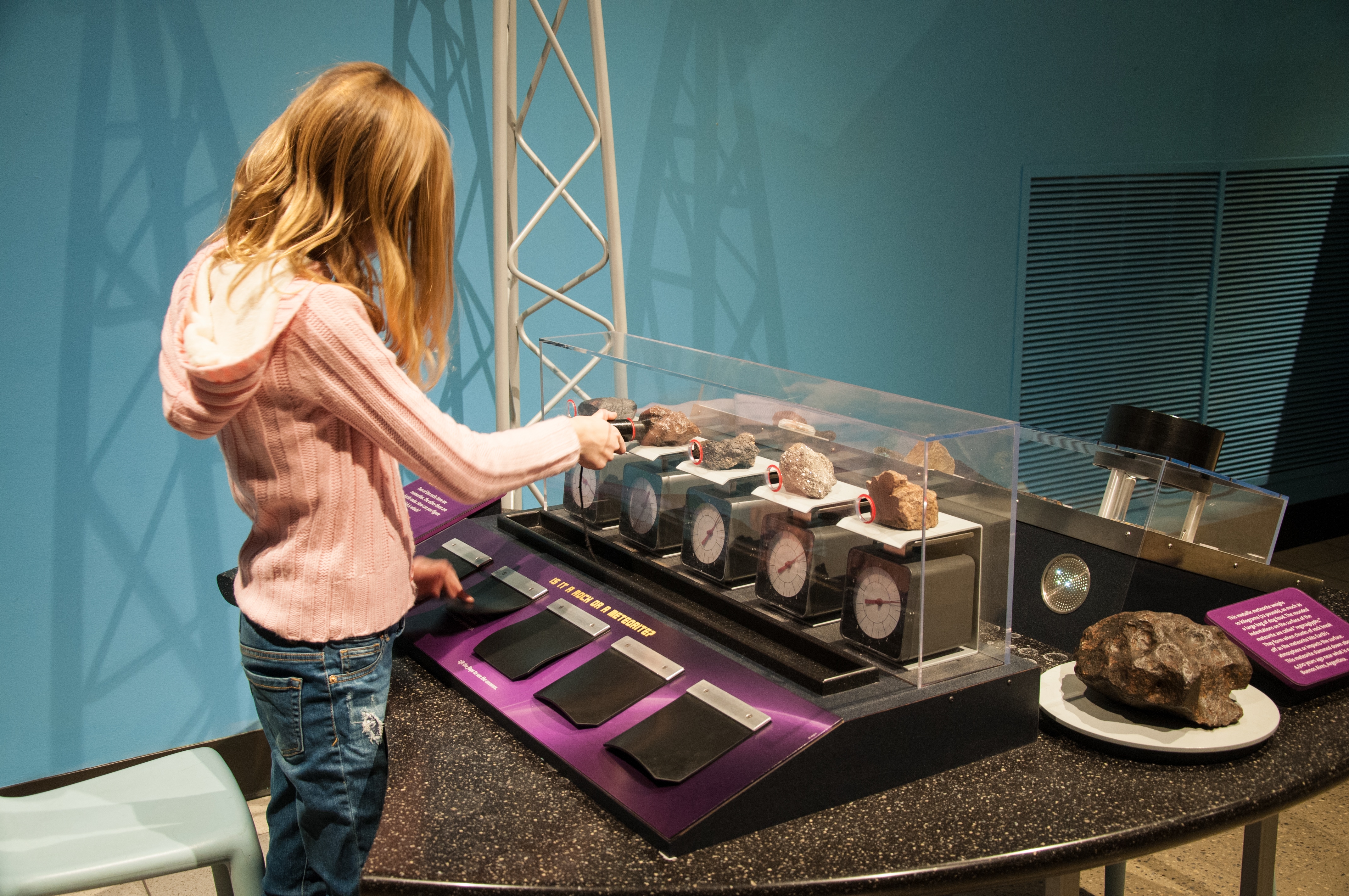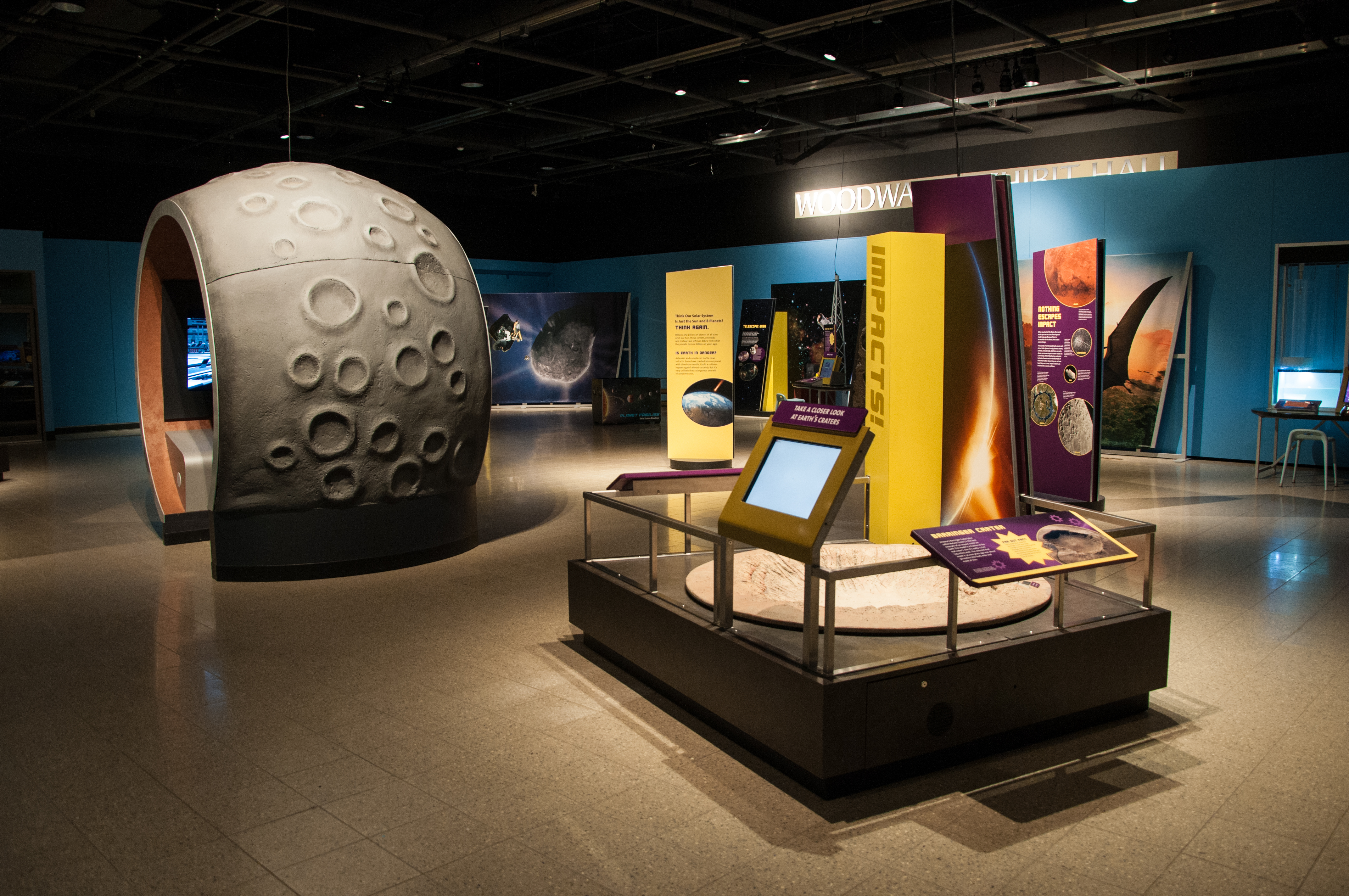 The interactive exhibit allows visitors to:
Climb into a "spaceship" and blast off to the asteroid belt and Jupiter, on a mission to gather data about asteroids and comets.
Operate a blink comparator device to understand one of the tools astronomers use to find near earth objects.
Learn how scientists use light curves to determine the shape and movement of asteroids.
Save Earth and learn about gravity by trying to divert a "rubble pile" asteroid from impacting our planet.
Shoot a projectile into a water tank and use a Spin
Browser device to manipulate high-speed video of your impact.
Examine a collection of rocks and use a series of tests (magnetism, color, and density) to determine which one is a meteorite (or meteor-wrong).
View clips from Hollywood movies and determine if they got the science right.
Build their own solar system, including asteroid belts and comets, using a 42" touch-table display.
Sci-Tech Discovery Center Executive Director Peter Claffey sees Great Balls of Fire as a perfect match for the museum's audience.
"Kids and adults alike are fascinated with outer space," – Claffey.

"Great Balls of Fire uses the fun of Hollywood interpretation and pop culture and brings the real science involved in space exploration to students in a real and reach-able way."
• FOR HOURS, TICKETING, AND MORE INFORMATION ABOUT SCI-TECH DISCOVERY CENTER, CALL (972) 546-3050 OR VISIT MINDSTRETCHINGFUN.ORG
COURTESY: KELLY HUNTER, PHOTOS: R. HACKER PHOTOGRAPHY