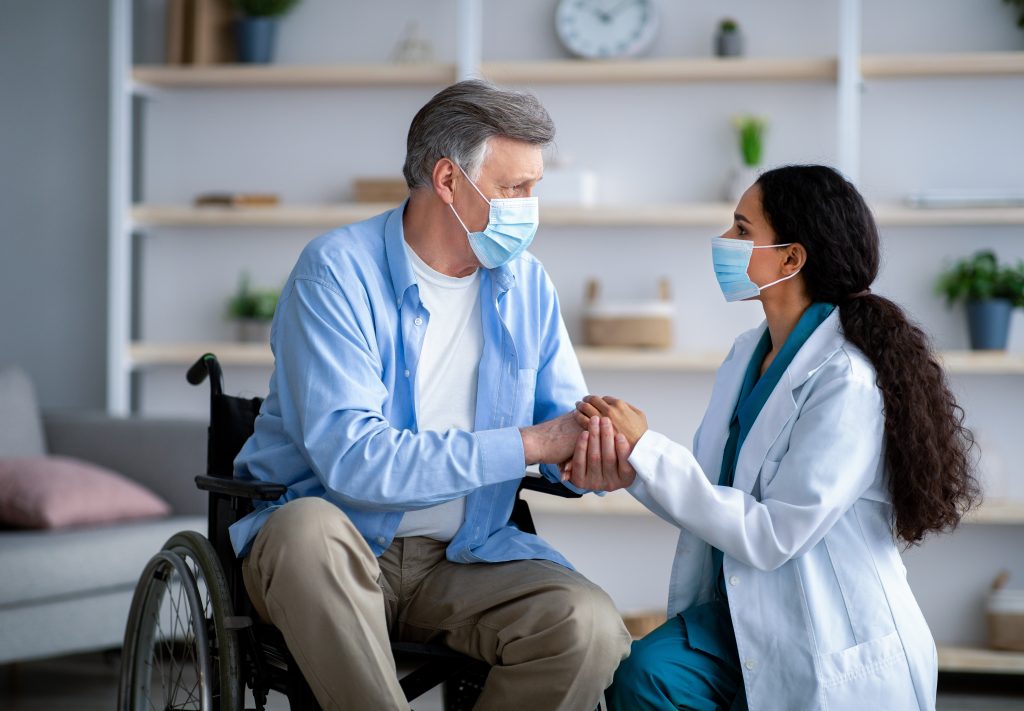 BY MIMI GREENWOOD KNIGHT
In a perfect world, you'd have no problem booking same-day or next-day appointments with your doctor and wouldn't spend an hour in the waiting room when you get there. You'd never feel rushed through your appointment and could sit and discuss things like the stress you're experiencing at work. Your doctor would inquire about your nutrition and exercise and discuss positive lifestyle changes you might make. They'd answer your questions, educate you about your wellness, consider your opinion and preferences, and, when possible, provide test results in hours, not days.
If this sounds like a fairytale, you need to know about concierge medicine. Also known as boutique medicine, retainer-based medicine, or direct primary care, concierge medicine is a model of wellness care where a menu of services is available for a monthly fee. It's more personalized, patient-centric care with increased accessibility and convenience.
Although concierge practices vary, monthly membership fees generally entitle you to office and telehealth visits, access to your doctor's direct line, and appointments that last as long as you need. For patients with chronic conditions, concierge doctors coordinate care with specialists, hospitals, and other medical professionals. They offer patients more access to advanced tests and screenings, and doctors spend ample time discussing results and developing personalized care plans. In some cases, common medications are dispensed directly from the office at a savings.
These boutique practices are kept small, so the doctor never gets too busy to devote sufficient time to each patient. Concierge practices typically have a panel of hundreds of patients, not thousands. Doctors see six to 10 patients a day, not dozens, and spend at least 30 minutes with each. Many offer extended hours with same-day or next-day appointments available. And there's no sparring with insurance companies or corporate-health systems, just a highly individualized doctor-patient partnership. Some physicians have chosen to incorporate concierge medicine into their insurance-based practice, making both available in one practice.
Concierge medicine doesn't eliminate the necessity for health insurance, though. You'll still want insurance in case you need to be hospitalized or need to see a specialist. But because membership covers routine care, many patients find they can switch to a high-deductible health plan and save money. Additionally, some practices include fitness center access, consultation with dietitians, personal trainers, and physical therapists with your membership. So, if you're already paying separately for these services, you can eliminate those expenses.
Membership fees and services vary from practice to practice and may increase with age. Additionally, not all services are covered by the membership fee. You may pay extra for outside labs, imaging, certain medical supplies used in your treatment, and executive health assessments.
In a nutshell, if you're tired of the limitations of insurance-based medicine, want a more personalized, proactive healthcare experience, and are willing to pay for it, concierge care might be right for you.
If you think concierge medicine might be a good fit for you, research who's offering it in your area, schedule a consultation, and ask these questions.
What are your credentials and training, years in practice, hospital privileges, and board certification?
What cap have you put on the number of patients you see, and how did you arrive at that number?
Do you offer health coaching, wellness planning, weight management, hormone replacement therapy, genetic and genomic tests (or other services that interest you)?
Where can I find a breakdown of your services, fees, and costs?
Do you accept insurance for things my membership doesn't cover?
What's a typical wait-time for an appointment for a concierge patient, and how long can I expect to wait once I'm there?
How much time do you spend with each patient?
Do you offer evening, early morning, or weekend appointments?
Do you offer concierge telehealth appointments?
How do you handle after-hour emergencies?