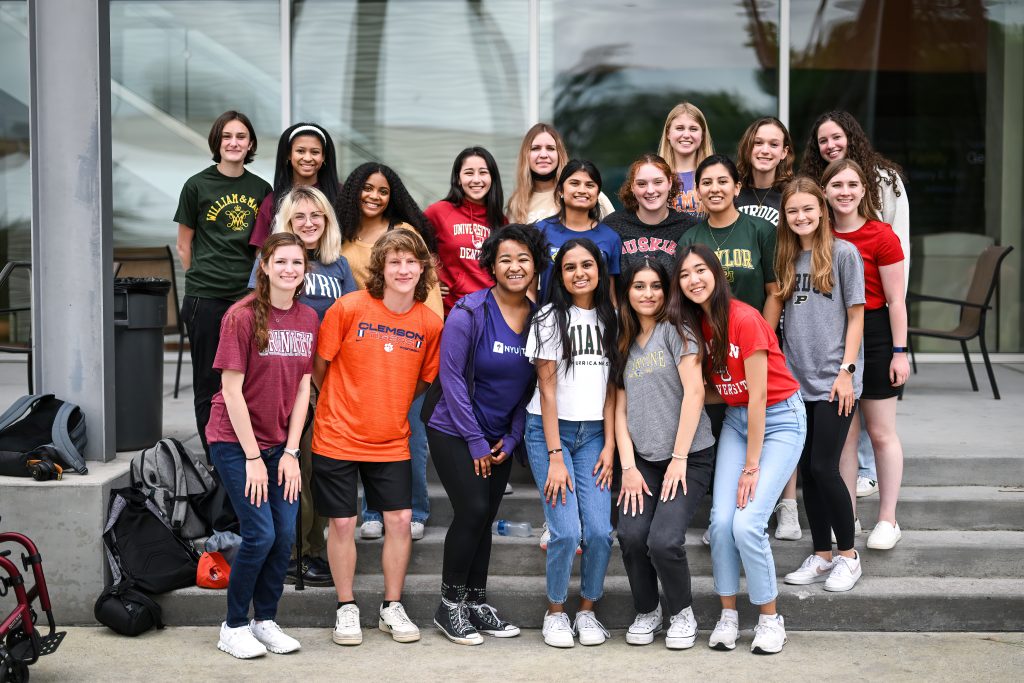 "Our mission, philosophy, and goals guide our decisions and programming to create experiences that support the whole student, from exceptional academics, campus life, fine arts, athletics, and service to social and emotional learning, growth, and well-being."
– Head of School, Dr. Stephen Popp
Photos by
Karina Eremina of Joy of the Moment Photography
---
Parents and their children seek a private, college preparatory education for many reasons, especially in these changing times. The answer for a growing number of families in the Greater Woodlands area is The John Cooper School. Recognized for academic excellence and preparing students for success, leadership, social and emotional well-being, and a lifetime of learning, it is not surprising The John Cooper School has been voted The Best Private School in The Woodlands.

A School for the Future, Rooted in the Community
George Mitchell, the developer of The Woodlands, set aside 43 acres of land to build an exceptional independent school aligned with the mission of the community. Since its inception in 1988, The John Cooper School has embraced Mitchell's vision while creating a legacy as the premier independent college preparatory school of The Woodlands. Today, recognizing its vital role in the community, the school is busy preparing for the future with a new strategic plan.
"We're reflective and respectful of the past, engaged in the present, and actively looking toward the future as we develop our new strategic plan," says the Head of School, Dr. Stephen Popp.
Dr. Popp explains that the plan "reaffirms the school's mission and our dedication to the community here in The Woodlands. Our overarching objective is to best prepare students to be leaders in a dynamic world."
He further notes that he and his team have taken a 360-degree approach to plan development. "We sought input from our faculty and staff, alumni student groups and task forces, and our board of trustees. We've found remarkable synergy and a shared vision and values among participants throughout the process."
Blending the past, present, and future with an eye on innovation and investing in growth, the strategic plan will be unveiled this August. While he's not giving too much away right now, Dr. Popp suggests plans may be in the works for expanded programs and new facilities.

Caring Environment, Student-Centered Approach
Challenging academics are expected at a top-tier college preparatory school like The John Cooper School, but it also focuses on helping students learn the skills to thrive in a rapidly evolving and stressful world.
Recognized by the Yale Center for Emotional Intelligence as a RULER mentor school, The John Cooper School uses a systemic approach to promote a culture of wellness and well-being through social and emotional learning. (RULER is an acronym for the five skills of emotional intelligence — recognizing, understanding, labeling, expressing, and regulating). Dr. Popp says this adaptable approach aligns with the school's core values of care, curiosity, connection, and challenge and helps support its whole child philosophy.
"We aim to give students tools to help them navigate challenges when they're here, in college, and during their future endeavors. We started with RULER for our faculty and staff by simply taking time to center ourselves and be mindful before a meeting. As we learned, we expanded on this and began to include student assemblies and student government meetings. We also created parent programs for wellness and share a weekly wellness message," he explains. Dr. Popp points out that the RULER approach is not a tacked-on program. Instead, it's embedded in the Upper School's systems and structure in an unimposing way.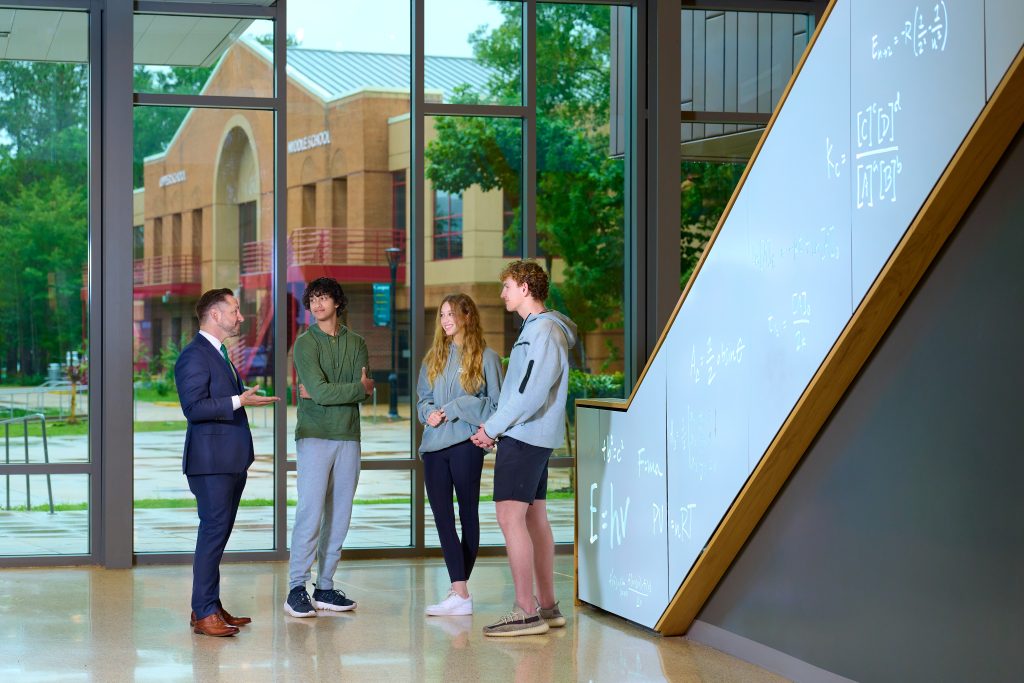 Dr. Popp credits The John Cooper School's Director of Wellness, Dr. Diego Estrada, for explaining why the RULER approach is so valuable. "Dr. Estrada describes stress as waves in the ocean, and while they may never stop, you can learn how to surf. RULER helps us surf," he says.
Upper school initiatives to lower stress include a daily schedule that gives students more time between classes, more breaks throughout the day, and extra time for lunch, meetings, and clubs. Middle School enjoys more time for physical activities and advisory activities centered on well-being, and the Lower School benefits from more recess and time outdoors, and intentional approaches to social-emotional learning in the classroom.
From Curiosity to Wisdom
The John Cooper School helps create a college-ready student with a well-rounded experience and solid academics, athletics, fine arts, and service foundation that instills a lifelong pursuit of learning. Call for more information today and to obtain an open house schedule.
More About The John Cooper School
Independent, college-preparatory, nonsectarian, coeducational day school Pre-kindergarten through 12th grade, approximately 1,300 students

Small class sizes, 11:1 student-to-teacher ratio

Accredited by the Independent Schools Association of the Southwest (ISAS)

Member of The National Association of Independent Schools (NAIS)

Diverse student body representing many ethnicities, backgrounds

Beautiful 43-acre campus designed with intentionality

$30 million in campus updates in the last five years

100% of graduates attend college

College counseling services with four full-time counselors

Parental involvement is welcomed and encouraged

Member of The National Association of Independent Schools (NAIS)

Strong STEM program

21 AP courses, rich academic curriculum

Robust athletics and fine arts programs

Engaging community service opportunities
---
Mission-Driven
The John Cooper School is committed to offering a challenging education in a caring environment to a diverse group of select students, enabling them to become critical thinkers, effective communicators, responsible citizens and leaders, and lifetime learners.
---
1 John Cooper Drive
The Woodlands, Texas 77381
(281) 367-0900
JohnCooper.org