Too often we gaze into others' lives with rose-tinted glasses. We peruse the picture perfect Facebook and Instagram images, believing the stories they tell. But there is always more to the story…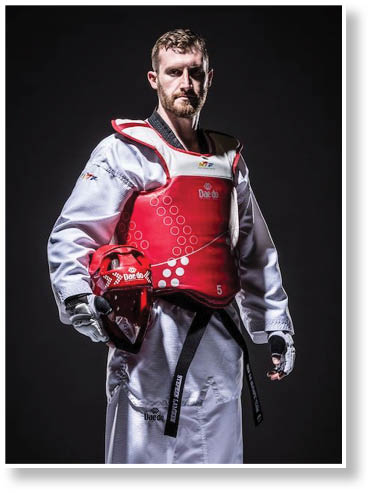 Stephen Lambdin (born in Rockwall, Texas) just competed with Team USA in taekwondo at the 2016 Summer Olympics. His mother, Naomi Lambdin (we know her as "Noni") is a long-time family friend. While HBO and other primetime networks have featured Stephen and shared his story, I'm telling a different story—one of a woman who came from less than nothing and produced an Olympian.
Noni was born in October of 1956 to parents who were hardened criminals. Dregs of society, they committed incest, polygamy, forgeries, thefts, and drug related crimes. They abused alcohol, cigarettes, drugs, and their children. They seemed to lack even basic human decency; in fact, animals take better care of their young than her parents did of her and her siblings. The children suffered immeasurable abuse, going days without meals, and frequently being sold to pedophiles for money.
Noni's childhood was heinous, horrifying, and cruel—unimaginable, even considering the iniquitous events of the present day. She was beaten, had a swastika carved into her young skin, and was locked in a burning room to die, among other wicked acts. Often, her parents would leave her at a church or with a group of people promising they'd send money to take care of her. They never would, and eventually Noni would be sent to the streets. She'd re-unite with her parents only to endure the cruelty again.
Noni believes God gave her an incredible imagination, one she used to escape the reality of the pain being inflicted upon her. She explained, "I was blessed with a vivid imagination, and I would simply spend my day walking around the city with my mind off in some fantasy. I would imagine that I lived in a big fancy house and was swimming in my own pool, or traveling around Europe. To this day I believe that imagination was a gift from God, a coping mechanism that was necessary for my survival."
As Noni entered her teens, her parents began running scams on churches. They'd enter as a needy family, stay long enough to get financial assistance, and then move on to the next church. Then they came to a church in Dallas—where Noni found a real family, a church family. Though her parents threatened to kick her out of the house, she continued to attend because she had never known kindness and friendship like she experienced within the walls of the Dallas church. Two of the women who impacted her life were my now departed grandmother and great-grandmother, Barbara Jenkins, and her mother Clara. They embraced her and were genuinely interested in her life. "I had never experienced anyone asking how I was, and this was truly amazing to me," shared Noni. "I would spend my day in school looking forward to seeing these people again. I can honestly say that this was the first time in my life I had experienced friends and felt loved."
Noni also met Dr. Maurice Hart, who in a sense fathered her. "He became 'Uncle Reese' to me, and he would spend hours talking to me about what I could do with my life, and how to get an education, a job, a car," Noni said. "He taught me how to save money to buy a car, what a work ethic is, and the importance of that. He taught me that the most important thing beyond our relationship with God is people, and treating them with respect and honor. He taught me that an attitude of service is more valuable than any possession. Dr. Hart stayed in contact for the remainder of his life, providing me with counsel, help applying to school and first jobs, and most of all, his absolute love and acceptance. Before his influence, it had never occurred to me that I would one day have a college education, own a home, or even own a piece of furniture, but God put these extraordinary people in my life to give me a dream. From that dream God has allowed me to build a life."
Noni acquired her first job at 15 and climbed the corporate ladder, becoming a successful business woman. Until recently, she was a high-ranking executive at a huge corporation. She travelled extensively, staying in the finest hotels, dining in the nicest restaurants, and enjoying the scenery of some of the most beautiful places in the world. She married a successful architect, and they've been married for thirty years, having shared an incredible life together. Noni and Wayne reared two sons together—one an Olympian, and the other a success in his own field.
Noni attributes her amazing life to the grace and goodness of God. "I see the incredible kindness of God that I have been blessed to do just about everything I had daydreamed of during those (childhood) years," Noni said. "Joel 2:25 says, 'And I will restore to you the years that the locust hath eaten, the cankerworm, and the caterpillar, and the palmerworm, my great army which I sent among you.' I live this scripture every day."
Though her son Stephen did not medal at the Olympics this year, he plans to return in 2020 to bring home the gold. A strong Christian, Stephen knew as a child he'd win gold at the Olympics, and he holds to that promise without wavering. One news anchor in a recent interview with Stephen said, "I've never seen such integrity and faith."
I have. I've seen it in the life of his mother, Naomi Lambdin. A woman from a horrific childhood, statistically predicted to fail, has lived a prosperous life as a wife, mother, and business woman, and is an inspiration to so many. While she is currently fighting the battle of a lifetime struggling to win the war against stage 3 carcinoid cancer, she maintains her faith in God, knowing He is good, in spite of her circumstances.
As you consider the story of her son, don't just imagine the glory of such prestige; think of her, what she's overcome, and where she still needs a victory. Thank God for sparing her life and turning ashes to beauty, and celebrate her healing and future testimony. And please remember, things aren't always as they seem. You never know the impact your smile, your kindness, and your genuine concern will have on someone you encounter. She might just be the mother of a future Olympian.
By Lisa Jenkins-Moore
To connect with Lisa or follow her blog, visit LisaJenkinsMoore.com