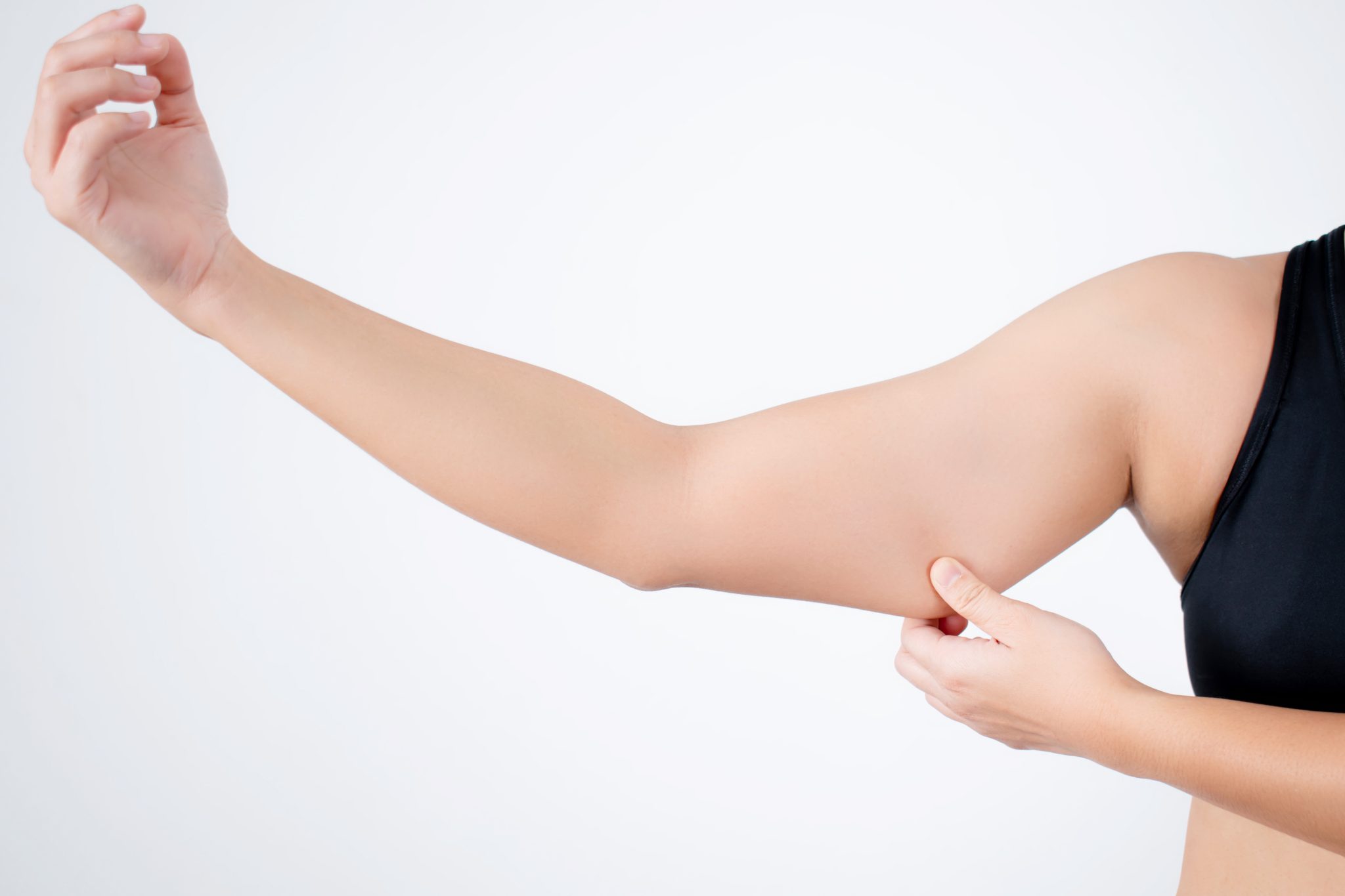 By Annette Brooks
Sometimes jiggly flab under the upper arms just won't go away no matter how many arm-toning exercises you do. That's because the root of the problem can include causes and contributing factors such as genetics, weight gain and loss, and reduced muscle mass and skin elasticity due to aging.
Now for the good news. A surgical procedure called brachioplasty — commonly known as an arm lift — can improve the appearance of your upper arm, making it possible to wear sleeveless apparel again without feeling self-conscious. Performed by plastic surgeons, arm lifts permanently remove fat and reduce excess skin to create a leaner, more toned appearance. Although some swelling and bruising will be present during the recovery period, you will likely begin to see results right away, including smoother, tighter contours.
Arm Lift Options
There's no one-size-fits-all when it comes to brachioplasty. Arm lifts are tailored to your age, lifestyle, goals, and the amount of underarm fat and sagginess present. The incision length and pattern will depend on the location and amount of excess skin and fat to be removed. Ask your plastic surgeon to review different arm lift options so you can make an informed decision. Options include:
Traditional Arm Lift – This is an effective solution for people with a significant amount of excess skin and fat underneath the upper arm. The incision generally runs from the elbow to the armpit.
Mini Arm Lift/Short Scar Arm Lift/Hidden Arm Lift – A mini arm lift may be a good option if you have slightly saggy skin near the armpit. Since it targets a small area, shorter incisions, such as a curved or smallish T-shaped incision, are used.
Extended Arm Lift – This technique delivers the most dramatic results and is usually reserved for people with severe arm laxity. During an extended arm lift, your plastic surgeon will remove underarm fatty tissue and loose skin and address areas on the side of the body, too. Incisions are made on the underside of the upper arm and extend vertically down the chest or side of the body.
Usually, an arm lift takes around 1.5 to 2.5 hours to perform. Most patients go home the same day of surgery after a short recovery period. Follow your plastic surgeon's instructions during recovery, including activity restrictions. Since arm lifts often require long incisions, be sure to closely follow instructions designed to help minimize scarring and ask your surgeon about topical products that may help reduce the appearance of scars. After healing, maximize the long-term benefits of your arm lift by maintaining a steady, healthy weight and exercising regularly.
Minimally and Non-invasive Solutions
Although brachioplasty is a way to address excess fat and skin in the upper arms, minimally or non-invasive treatment options may work for you if you have good skin elasticity, minimal sagging, and minimal fat in the treatment area. Several technologies and techniques are used to tighten skin and reduce excess fat, including, but not limited to:
Liposuction – Plastic surgeons often use liposuction when performing brachioplasty, but sometimes liposuction alone can reshape the arms. The upside is that liposuction requires a small incision and a shorter recovery time than brachioplasty. Since liposuction doesn't tighten the skin, your surgeon may recommend a treatment package that bundles in post-liposuction skin tightening treatments.
CoolSculpting – This nonsurgical, non-invasive option which eliminates fat cells by freezing them, may be used when a modest amount of fat and lax skin is present.
Laser Arm Lift – Minimally invasive technologies such as Smartlipo liquefy excess fat and tighten the skin with laser energy, helping reduce skin laxity.