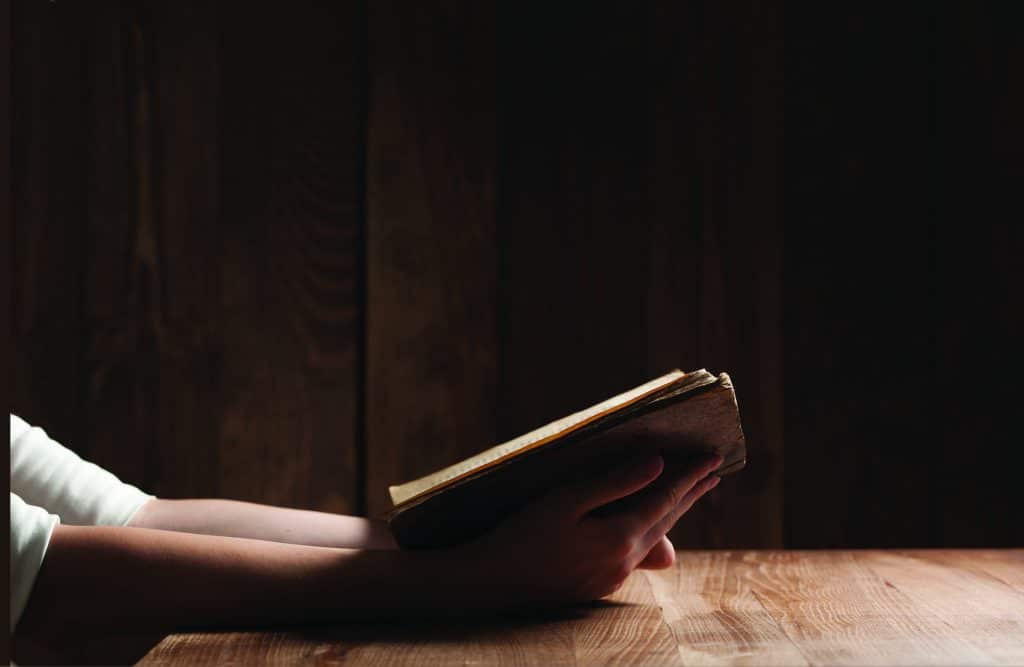 A few months ago a friend and I decided to read through the Bible together. We meet weekly to discuss God's Word and share fresh revelation. I am constantly amazed by the brilliance of the Bible. One can read it over and over and still learn something new about God, His ways, and His people. Many people only know "of" God. They have a vague idea of who He is, or perhaps they've adopted someone else's description of Him. He is often portrayed much differently than He is—some say He is all about grace and mercy; others think He's full of wrath and judgment. I encourage you to study the Word for yourself, as God tells us precisely who He is—and it's mind-blowing.
As we've been working our way through the Torah, we've become awe-struck by the greatness of God. He is fierce and fearsome, but also loving and long suffering. Ponder Deuteronomy 32:39, "See now that I, I am He, and there is no god beside Me. I kill and I make alive, I wound and I heal, and there is none who can deliver out of My hand" (Amp). Or Deuteronomy 7:9, "Know, recognize, and understand therefore that the Lord your God, He is God, the faithful God. Who keeps covenant and steadfast love and mercy with those who love Him and keep His commandments to a thousand generations" (Amp).
God tells us repeatedly who He is, what He does, and what He expects of us. The list below is in no way comprehensive (there are hundreds of names for God in the Bible not to mention all He does), but it serves as a simple illustration:
Who God is:
I Am

Jehovah (9 variations of this)

Eternal

Consuming Fire

Love

Compassionate

Gracious

Slow to anger
What He does:
Keeps covenant

Extends mercy

Executes judgment

Gives life & death

Wounds & heals

Saves & delivers

What He expects of us:

To love Him with our heart, soul, and strength*

To love our neighbor as ourselves*

To keep His commandments
*(Not coincidentally, it is impossible to love God and love people and break any of the Ten Commandments; loving God and people fulfills all ten).
Though God has always been clear with His people, time after time, we rebel against Him. We read the history of the Israelites—they'd serve Him for a while, and then turn away from Him. He would then allow them to be captured and oppressed until they cried out for mercy. He'd hear their cries and deliver them. The cycle repeated itself for centuries, and surprisingly, still repeats itself with the children of God today.
While the Word is clear that Israel is God's chosen nation, it is also clear that through Christ all Believers are grafted into the family of Abraham. Galatians 3:14 says, "To the end that through Christ Jesus, the blessing to Abraham might come upon the Gentiles, so that we through faith might receive the promise of the Holy Spirit." Through Christ, Abraham's blessings are ours. Nevertheless, we must remember that although God's love is unconditional, His blessings are not. Blessings are bestowed upon those who walk in obedience.
As I consider the upcoming elections, I see a stark similarity in the attitudes and actions of Old Testament Israel with those of modern day America. Rather than seek repentance and look to God for deliverance, we have focused on a man (or woman) as the answer. The Israelites made this mistake when they demanded God give them a king, and once He did, they looked to Saul to defeat their enemies rather than to God. It didn't turn out so well for them, and it won't turn out well for us either. There's a fascinating statement in I Samuel 12:13, 14. Samuel is addressing the people of Israel during Saul's coronation. He says:
Now therefore, here is the king whom you have chosen and whom you have desired. And take note, the Lord has set a king over you. If you fear the Lord and serve Him and obey His voice, and do not rebel against the commandment of the Lord, then both you and the king who reigns over you will continue following the Lord your God. However, if you do not obey the voice of the Lord, but rebel against the commandment of the Lord, then the hand of the Lord will be against you, as it was against your fathers (NIV).
This Scripture deserves our prayerful attention. We must understand God can use any leader He wants, but the way He uses that leader is determined by our response to His voice and His commandments. God longs for a people whose hearts are completely His. As Believers, we desire righteous leadership, for we know the Word says, "When the righteous are in authority, the people rejoice; but when a wicked man rules, the people groan" (Proverbs 29:2). However, it's time for us to realize the righteous can rule without holding an elected office or position. While some await appointed leadership, others simply lead.
Let us begin today to lead our lives, our homes, our communities and beyond in righteousness. When we focus on God alone, and surrender our lives completely to Him, trusting Him in all things, He will move on our behalf. One-by-one we can make a difference in a nation. Proverbs 14:34 tells us, "Righteousness exalts a nation, but sin is a reproach to any people." As we readjust our focus, moving from man to our perfect God, our hope will be restored.
When we surrender our hearts completely to God, we begin to recognize His majesty. No other being commands our reverence, our respect, or our fear—He alone is worthy. God is omniscient, omnipresent, and omnipotent. There is NONE like him. He keeps His covenant to those who love Him, and those who love Him keep His commandments (John 14:15).
In a world of new ideas and advancements, it's time to get back to the basics. Dismiss the rhetoric and conjecture and get to know who God really is, putting your hope not in man, but in Him alone. Trust in the Lord and you will not be disappointed.
I lift up my eyes to the mountains—where does my help come from? My help comes from the Lord, the Maker of heaven and earth. Psalm 121:1, 2
By Lisa Jenkins-Moore
To connect with Lisa or follow her blog, visit LisaJenkinsMoore.com
All Scripture quotations from the NIV, unless otherwise noted.