Just because you have four or more decades under your belt doesn't mean you can't rock up-to-the-minute styles. Just do it the right way. This month we take five current trends and show you how to wear them with timeless flair. After all, the key to dressing young isn't about copying what teens are doing—that just makes it look like you are trying too hard—it's about wearing what works for you.
The Trend: JUMPSUITS
While your daughter and her friends may be running around in the popular short-shorts version of the jumpsuit, this full-length wide leg style is not only flattering, but also might be the most comfortable thing you'll wear all summer.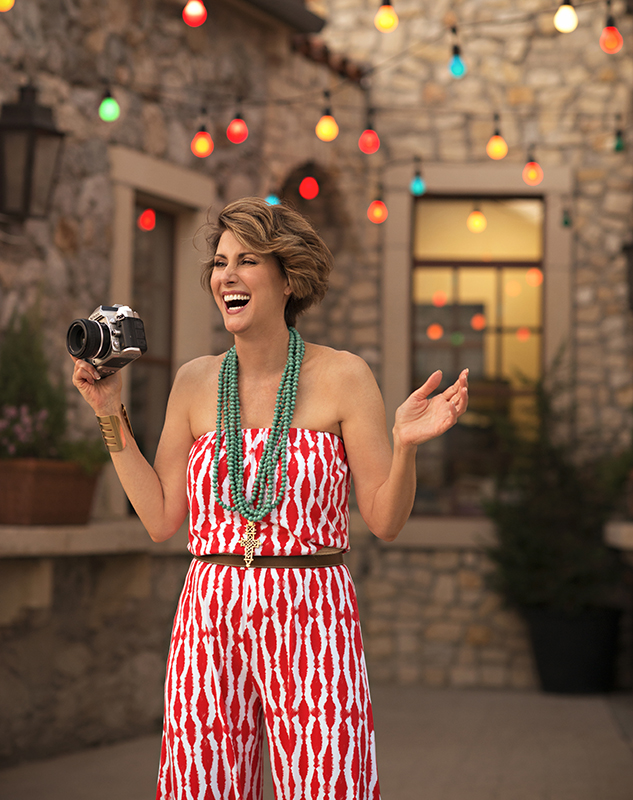 The Trend: SPORTY
Dress up the athletic-inspired look and work it like the grown up lady you are. While hip Millennials may be donning a mesh jersey top and running shorts, these tailored track-striped pants paired with a fitted blazer will have you out the door and looking sporty without breaking a sweat.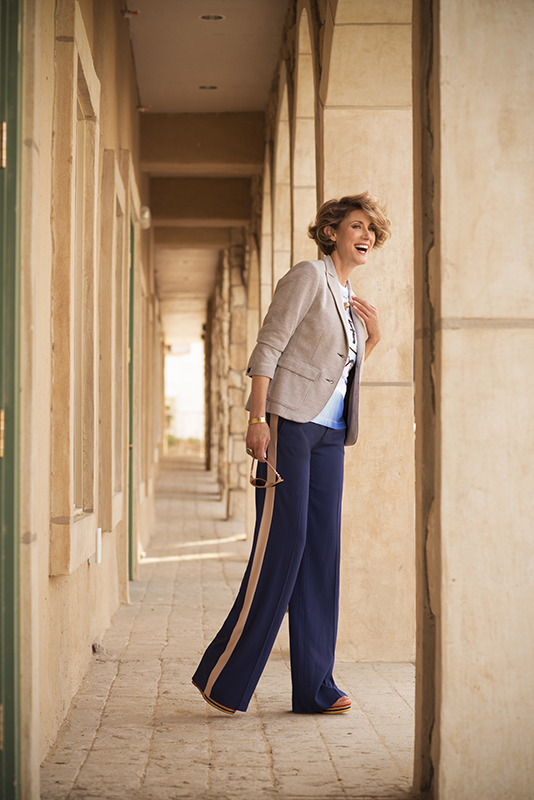 The Trends: SHEER LAYERS and FRINGE
Instead of a fringed mini skirt, add an eye-catching fringed bag. Incorporate sheer layers elegantly by wearing a dainty camisole underneath rather than a skimpy bandeau.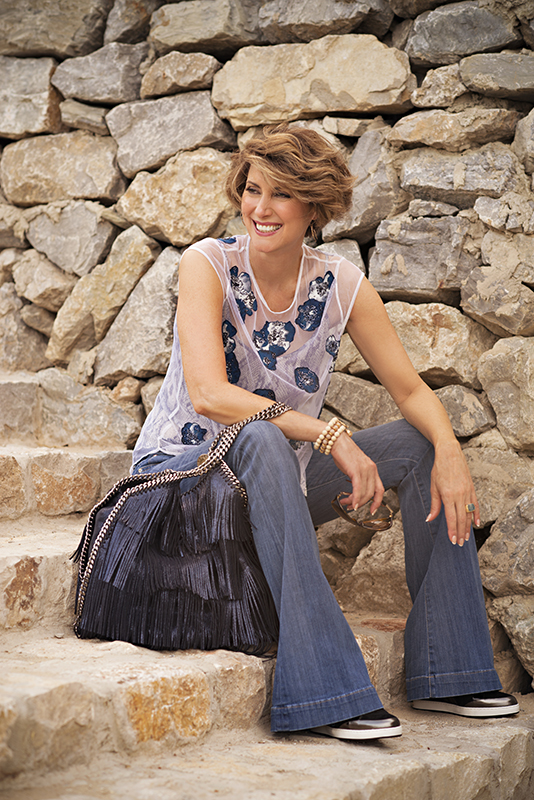 The Trend: FIT and FLAIR DRESSES
This classic silhouette has recently made a huge comeback and when something on-trend looks this good, we say go all in and add several quality pieces to your wardrobe. You'll thank us in a few years when these great dresses are harder to find.