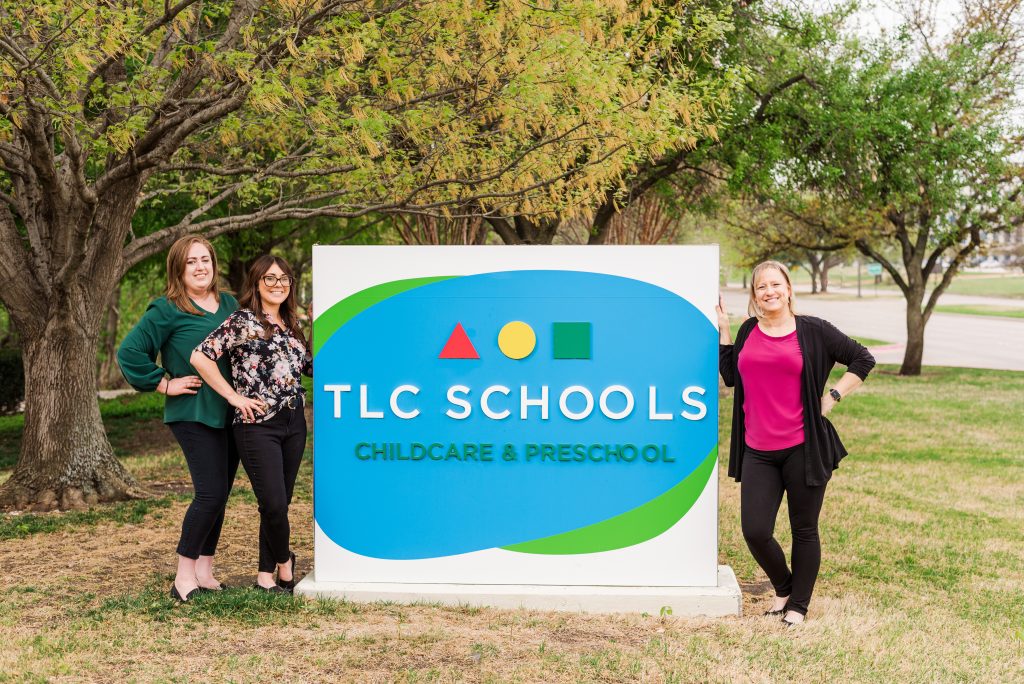 BY JORDAN KIEFER
There is nothing more important than education regarding a child's growth and development. A thorough curriculum, diverse, engaging topics and activities, a kind staff, and an understanding and compassionate heart are everything. TLC Schools Preschool and Childcare has all that and more.
TLC Schools was founded 25 years ago. Its mission, "to provide an atmosphere where each child can experience success daily, build a positive self-image, and acquire a lifelong love of learning," has never changed.
With dedicated staff members, TLC Schools offers childcare and education for children from infants to after-schoolers up to 12 years old. All the staff and teachers are highly qualified and certified. They also have a genuine love and passion for working with children of all ages.
Angela Morgan, director and curriculum coordinator at TLC Schools, has been with the organization since its inception after receiving her degree in social work. Her dedication to children has never wavered. "I love seeing the smiles on the children's faces as they greet us every day," Mrs. Morgan comments. "And the hugs," she adds with a chuckle.
All the teachers and staff know how crucial early childhood development is. "The expectations in elementary school are getting higher and higher, so what we're doing is more and more important," Mrs. Morgan observes. "The earlier you start with educating and working with a child, not just on academics, but social, emotional, and developmental milestones, the more impact it will have later in life. You can't help but smile and feel joy in that."
The teachers at TLC Schools take pride in creating an environment where the children are not only having fun but are growing and developing necessary physical, mental, and emotional skills. "We send the parents pictures of their child throughout the day and provide daily reports. It is a wonderful feeling to show the parents that their children are being taken care of," says infant teacher, Victoria "Tori" Rivens.
"Working with children is one of the most enjoyable careers because you watch them grow," Mrs. Morgan explains. "While we don't always see the end product, sometimes we benefit from seeing them later in life. Just getting that feedback from their families that their growth and development started here and what an impact we made on their children at such an early age, makes a big difference for me."
One of her colleagues, Assistant Director Natalie Ross, echoes her sentiments. "You get to see exactly what the impact of an education is for these children," Mrs. Ross states. "Being around children all day gives you a sense of joy to begin with and getting to see the value of your work and efforts is priceless. Sometimes the payoff is immediate, and sometimes it's down the road, and it can be anything from seeing the lightbulb go off in their head about a specific topic or helping children work through their behavior and emotions. When you can see the results of your efforts, that makes you value your work even more."
Having been on staff for 13 years since she was a part-time college student, Mrs. Ross has gained valuable experience at TLC. Starting as a teacher for the three-year-olds, she progressed to working with other age groups. She was offered the position of assistant director after she received her associate degree and has been in the position ever since.
"I'm a people person," Mrs. Ross explains. "I love that my job gives me the opportunity to build connections with the children and their families. I feel like we really get to know each other on a personal level and build a solid relationship. It also offers us a better opportunity to be a bigger support system for these families through good and bad times."
While some teachers knew right from the start that they wanted to work in education, that wasn't the case for all of them. Anita Wages, one of the two-year-old teachers, started in the apartment industry. However, she changed jobs after some time and began working in childcare. "I tried this type of work and fell in love with it," Mrs. Wages says. "I've been doing it for over 30 years now, and I've always taught two-year-olds. I enjoy that age group so much — they're so much fun."
Part of the fun is the school's curriculum, which covers various topics and subjects for all the children's age ranges. "It's really easy for them to learn, and it's fun for them," Mrs. Wages explains. "When it's fun to learn, the children are much more engaged and pick things up quicker. It is crazy how smart they are."
Perhaps more so than in other organizations, the camaraderie between staff and teachers at TLC Schools is vital to its success. "I couldn't do this without my teachers," Mrs. Morgan stresses. "I value these teachers above all else because there would be no TLC without them. They're here, day in and day out, and working with these little guys and making such a difference in their little lives. It might sound cliché, but we really feel like a family here," Mrs. Ross adds.
Contact
5200 Hedgcoxe Road
Plano, Texas 75024
(972) 473-0167
TLCSchools.com