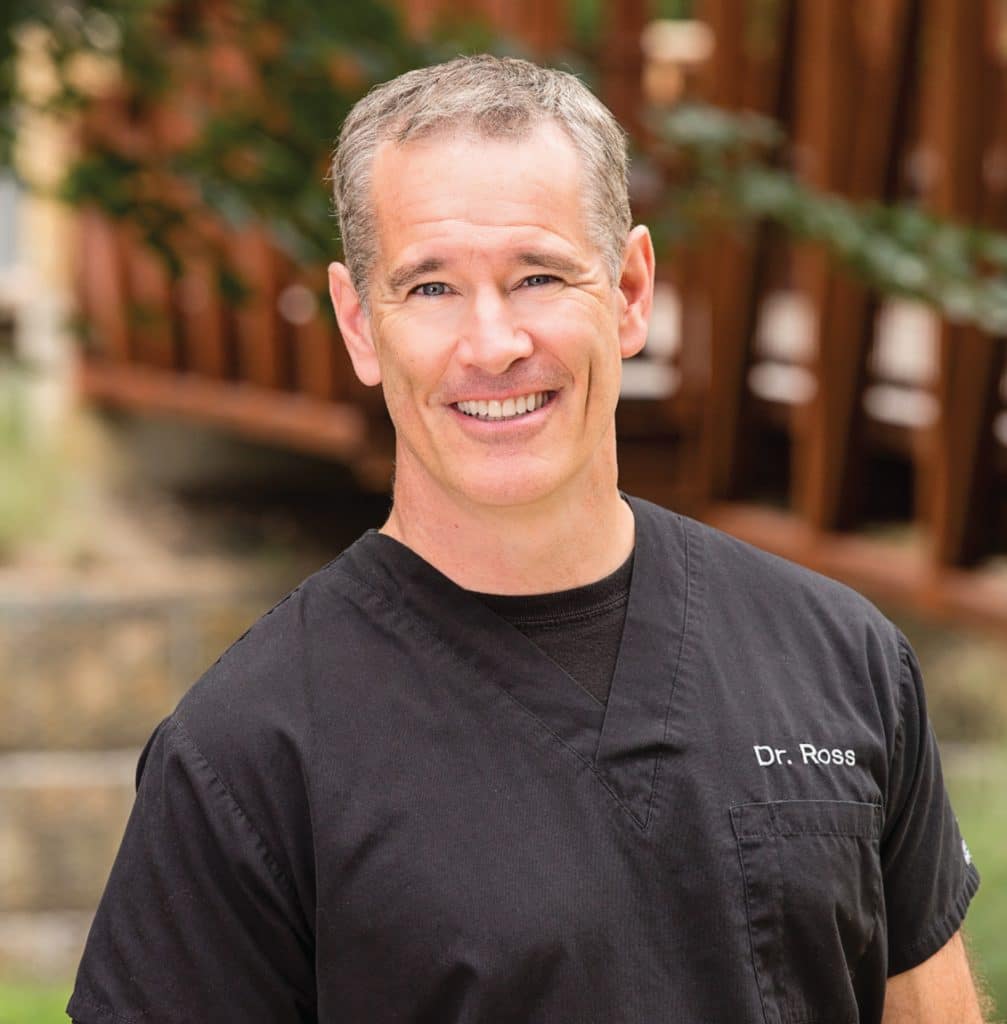 By Jenelle Langford
---
Ross J. Miller DDS knew at the age of 13 after a career day at school that dentistry would be in his future. He was fascinated by the dentist's presentation, realizing he probably possessed the appropriate skillset. After graduating from Texas A&M, Dr. Miller attended the Baylor College of Dentistry (now known as the Texas A&M College of Dentistry). He started his practice in Plano, and 17 years later moved it to Allen.
Dr. Miller is a Texas guy through and through, having attended all Richardson schools during his childhood and staying Texas proud through his college career and making a home in the Allen area.
"We're in the area, we're from the area, and we've always been from the area. I shop and eat in the same areas as all my patients," Dr. Miller says.
A Supportive Environment
The evolution of dentistry continues to inspire Dr. Miller as materials and technology improve, allowing him and his staff to continue the study of new techniques and offering their patients the best dental care possible.
"We've gone from simple silver fillings and gold crowns to using CAD/CAM, computers, and lasers. It's amazing how the science of the profession has changed," Dr. Miller explains.
The mission of the practice is to ensure patients retain the healthiest teeth while minimizing expense. A realistic and practical approach to dentistry, honest conversations and partnership help patients reduce the need for dental intervention. "It's a very low-pressure office. A lot of people who visit our practice have never been told, 'You're doing a good job and your teeth look fine,'" Dr. Miller shares.
On the Outside
Similar to Dr. Miller's approach at the practice, his calm and relaxed demeanor can also be found in the day-to-day outside of work as he spends most of his free time with his wife and their combined five children. He also participates in a local ice hockey league and continues to enjoy the details of the place he calls home.
"We're just regular people hanging out and fixing teeth," says Dr. Miller.
---
CONTACT
915 West Exchange Parkway, Suite 200
Allen, Texas 75013
(972) 727-1200
2thBoy.com
---