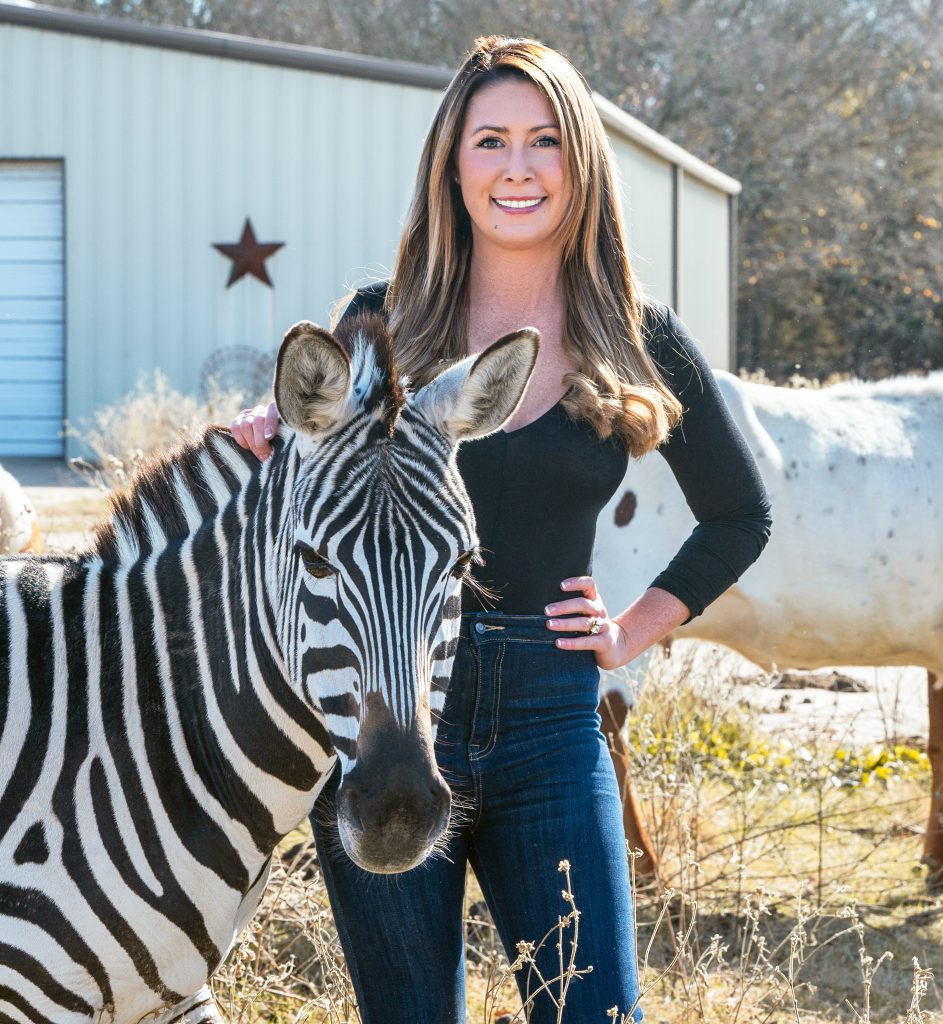 BY STEPHEN HUNT
Keerstyn Houston-Davis recently completed her first year as an agent for EXIT Realty Pinnacle Group in Quinlan, and it was one impressive debut. "My first year was definitely one for the books. I received several awards, including rookie of the year, and an award for a listing of over $1 million," Houston-Davis said. "I was also a multi million-dollar producer in my first year."
She credits her broker, Kathy Hobbs, and supervisor, Andria Williams, for providing a solid foundation for her early success. "I'm so grateful to have the work family I have at EXIT," Houston-Davis said. "The agents cheer each other on and are always available to help one another."
Houston-Davis gets her strong work ethic from her mother, Karen Houston Holloway, who owns three companies in Quinlan and owns and manages over 200 properties in Hunt and Rockwall Counties. Her mother is an outstanding role model for her and three brothers.
"My older brother and I started working with her in high school helping with anything she needed and wanted us to learn. I cleaned apartments and houses to earn extra money," Houston-Davis said. "I made deposits and leased homes. She taught me waking up before the sunrise every day was important to success. Now, I wake up daily at 4:30 AM so I can get plenty of work done before waking the kids and taking them to school."
Houston-Davis' true happy place is her family's ranch in Royse City alongside husband Tommy, a Quinlan native and Army veteran who is an engineer for the local NBC affiliate, and their four children: Tristan, 11, Payton, 7, Tommy John 5, and Stacey, 1.
"With four children under 11, it has been a challenge but entertaining and rewarding to say the least. We left the city life to live on a small ranch with our children who are raising cows, chickens, sheep, goats, dogs, and learning the value of hard work," Houston-Davis said. "In today's world, I think it's important they are active and have limited screen time."
Houston-Davis also gives back through the nonprofit, White Star Wishes, she and her mother founded to grant wishes to those in need like children's trips to Six Flags, family fishing trips, or buying new computers.
"My mother taught me to always go out of my way to do at least one act of random kindness every day to make someone smile or help someone in need, and never expect anything in return," Houston-Davis said. "We started this to spread the word to people in need that if there is something we can do to help them better their lives or their children's to please reach out. If we can touch even one person's life, we feel that we've made a difference in our community."
Contact
8767 Highway 34 South
Quinlan, Texas 75474
(972) 998-2746
[email protected]