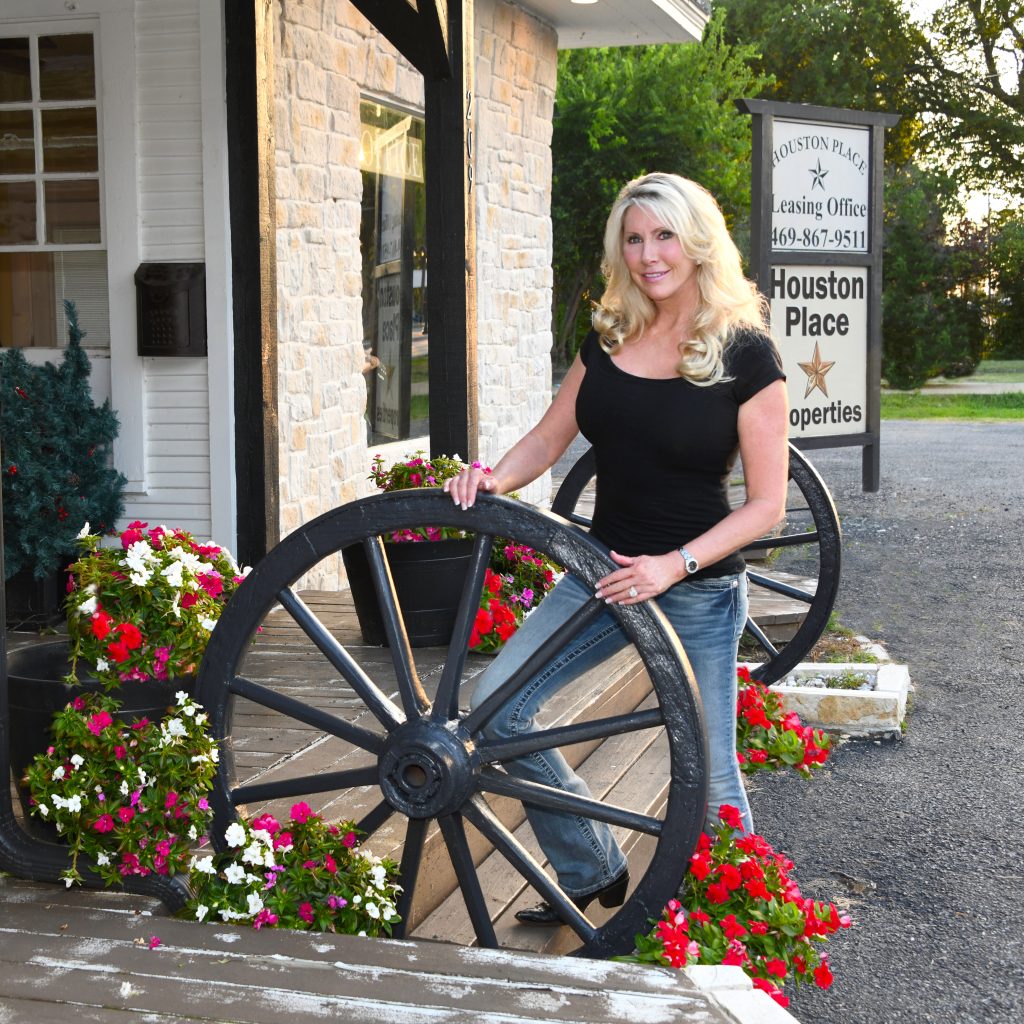 Photos by
Lake Pointe Photography
---
A fourth-generation Texan native raised in the Dallas area, Karen attended Lake Highlands High School and Texas Tech, realizing early that she would rather own a company than work for someone else. Karen's personal life always intertwined with her professional endeavors. In 1996, while balancing responsibilities as a mother and community projects volunteer, she sought avenues to generate additional income without compromising her family life.
Drawing from her father, Robert C. Houston's wisdom and experience in banking, she considered real estate investments, recognizing the earning potential. With that in mind, Karen acquired five land parcels, including acreage, for $2,500 at the county courthouse auction. New, smaller homes were being constructed in Dallas and Rockwall, so she expanded her real estate endeavors by purchasing properties there as well.
As a woman navigating the business world, Karen encountered challenges securing loans for investment properties. She faced hurdles and such biased comments like, "Maybe your husband could cosign for you." She also heard, "Are you sure that you can handle rental properties?" and "Maybe you should bring in a partner who has experience." Despite ample qualifications, Karen struggled to dispel skepticism and assert her capability as a rental property owner.
Karen Houston Holloway's entrepreneurial resume includes two CEO positions and two founderships, but it was Karen's grit that allowed her to combine a lifelong passion for business and adventure in spite of those hurdles, building her dream come true anyway.
Community Ties
Recognizing that properties secured with loans could only yield significant cash flow after considerable time, Karen conceived an innovative idea. She set out to acquire affordable rental properties in desirable areas, providing individuals and families with charming, reasonably priced accommodations.
In 1949, Karen's grandfather, L.B. Houston, previously Dallas' park director for over 45 years, invested in a 100-acre farm in Quinlan, Texas. With fond memories of time spent on the family farm near Rockwall, Karen directed her focus towards the same delightful town that previously eluded her notice as a businesswoman.
During an exploratory visit to Quinlan, the endearing, unique sight of children on horseback walking through the town captivated her. The playing children, lemonade stands adorning the streets, and residents enjoying their porches with glasses of iced tea piqued her interest.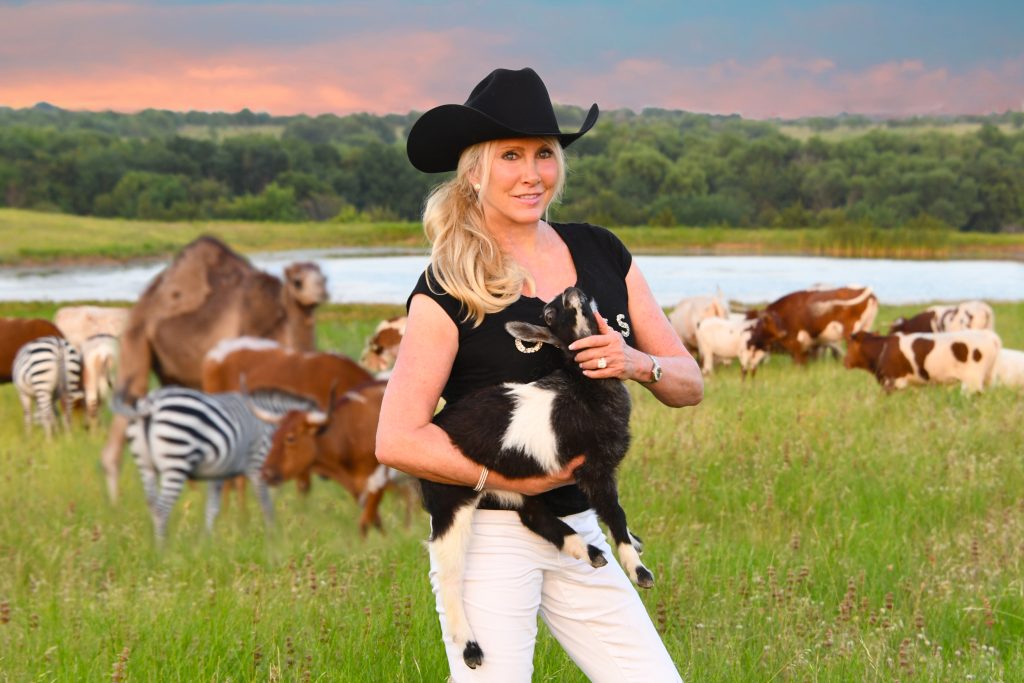 Determined to be part of Quinlan's growth, Karen acquired her first few rental properties: adorable cottage houses boasting spacious fenced backyards. As her enterprise expanded, she extended her reach to West Tawakoni, a picturesque lakeside community, and Celeste, another enchanting town.
Over time, Karen established her Main Street office in downtown Quinlan, acquiring surrounding land with the intention of building a community park to provide a space for residents to enjoy.
Today, Karen is the proud CEO and owner of property management firm Houston Place Properties. She owns and manages over two hundred rental properties encompassing houses, apartments, duplexes, commercial spaces, ranchettes on acreage, RV parks, and mobile home parks. Her ultimate objective remains the same: provide affordable housing options, enabling families to secure pleasant dwellings in idyllic towns.
Karen also holds ownership of several commercial buildings, with a select few earmarked for potential new business opportunities. Whether entrepreneurs seek to relocate, initiate a new enterprise, or expand their existing operations, Karen is prepared to collaborate and facilitate the move to Quinlan by offering enticing "getting started incentive packages."
In addition to her commitment to affordable rental housing, Karen dedicates her efforts to philanthropy. She founded White Star Wishes Foundation, an organization using her ranches to provide individuals with opportunities to explore and reconnect with nature away from the distractions of phones and computers.
A Charming Proposal
With soaring rental market prices, young individuals and families embarking on their journeys face considerable financial strain. As rental rates in larger cities surge, one-bedroom apartments are priced between $1,400 and $1,900 per month. Additionally, two or three-bedroom homes often rent for $2,500 or more, monthly. As property tax values increase, property owners are inevitably compelled to raise rent prices, amplifying the burden on tenants.
To address this predicament, Karen advises prospective renters to explore opportunities just outside the confines of larger cities and consider properties available through Houston Place Properties. While there may be a waiting list at present, interested parties are encouraged to visit the town of Quinlan and her office, where they can complete applications for future availabilities.
Houston Place Properties offers a range of options, including two-bedroom, one-bath homes with spacious fenced yards, with prices ranging from $950 to $1,250, monthly. Additionally, one-bedroom units and efficiencies are within the $650 to $950 range, with some including utilities. Those seeking ranchettes complete with seven acres, barns, and shops can expect prices between $1650 and $2000 per month, among other offerings. Therefore, for the cost of a one-bedroom apartment in a major city, individuals or families can enjoy acreage in a breathtaking environment.

Family Connection
Thirteen years ago, Karen met her husband, Don Holloway, on an unforgettable blind date at the Oar House Restaurant in Rockwall, Texas. "The minute I saw him smile, my heart melted, and we have been together ever since," she said.
Both Karen and Don share a passion for ranching and caring for exotic animals, including camels, water buffalo, zebras, oryx, blackbuck, longhorns, llamas, pot-bellied pigs, miniature goats, and more.
Don, originally from Greenville, Texas, founded aerospace structural machining company Beacon Industries, Inc. over 40 years ago. After serving as vice president of Beacon, Karen assumed the role of CEO and has established it as a women-owned business for over a year.
Karen is also a member of Dallas Junior League, and member of U.S. Women's Chamber of Commerce. She is a mom of four children and "Mimi" to four grandchildren.
---
CONTACT
Houston Place Properties
2931 Ridge Road Suite 101-51
Rockwall, Texas 75032
(469) 867-9511