Plane To See
Smooth, gorgeous, glowing skin is undeniably breathtaking, whether you're 22 or 82. It's why we spend billions of dollars annually on skincare. Hidden among the new products and advanced medspa services available, there's an en vogue treatment that dates back to the beauty queens of Hollywood's Golden Age and perhaps before. It's called dermaplaning, which, in simple terms, is an ultra-close facial shave.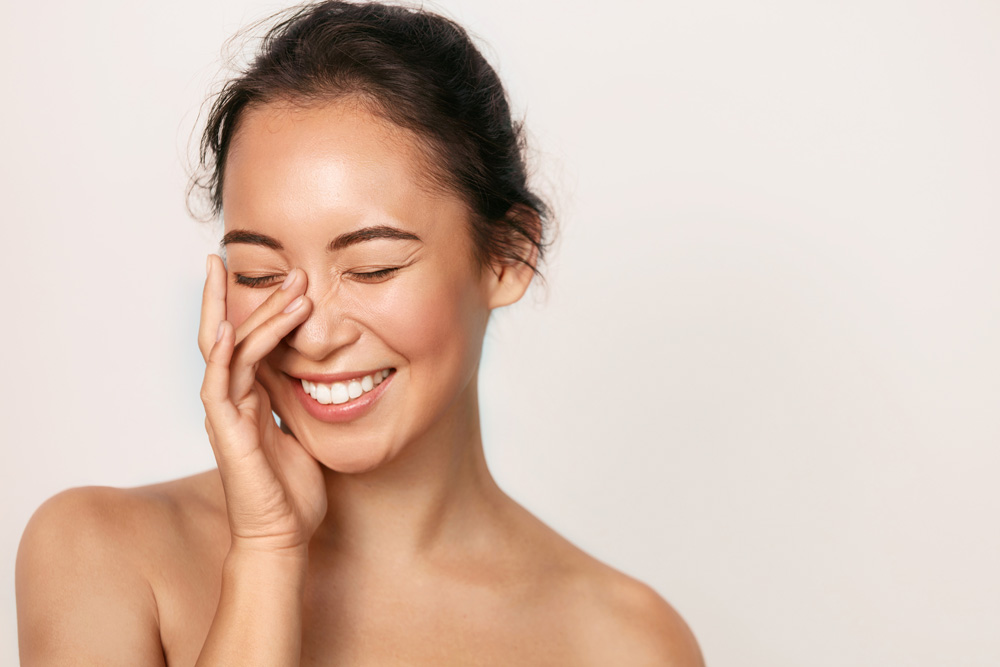 Yes, that's right, shaving, but please keep reading. I was skeptical before I tried it and couldn't imagine shaving my face. Then my aesthetician encouraged me to try a multi-treatment facial package that included dermaplaning. What I thought would be a one and done treatment is now a regular part of my skincare routine.
Dermaplaning is different than shaving your face with a regular razor. It involves gently scraping your entire face—including your cheeks, forehead, and temples—using light strokes with a safe yet sharp exfoliating tool. During this comfortable, virtually pain-free procedure (which takes around 15 minutes), dead skin cells and vellus hairs are removed. Vellus hairs make up the ultra-fine, short, wispy "peach fuzz" that covers our face and body. The combination of exfoliation and vellus hair removal smooths your skin and prepares it to better absorb applied products and treatments.
You can buy special dermaplaning tools to use yourself (you've probably seen some of these advertised on TV), but it's wise to have it done by a professional who knows what they're doing, and who can determine if you're a good candidate for dermaplaning to begin with. I've found that professional dermaplaning integrated with customized facial treatments gives my skin a fresh, luminous appearance that I can't replicate at home. For me personally, the combination of dermaplaning, HydraFacial, and LED light therapy, in this order, has created life-changing results in my skin. The key is to find a provider who is experienced, adept, and skilled in dermaplaning, and who can create a treatment plan designed to deliver the best results for your skin type.
Five Dermaplaning Fast Facts
Facial peach fuzz (fine vellus hair) does not grow back thicker and darker after dermaplaning.

Dermaplaning is typically considered safe for all skin types and colors. If you have active acne, vascular lesions, or another skin condition, an experienced provider can tell you if you're a good candidate or not.

It's usually a good option for people with sensitive skin who can't use certain exfoliating products or treatments.

It's a low-risk procedure with little to no side effects and no down time.

In general, dermaplaning can be done every four to six weeks.
By Annette Brooks